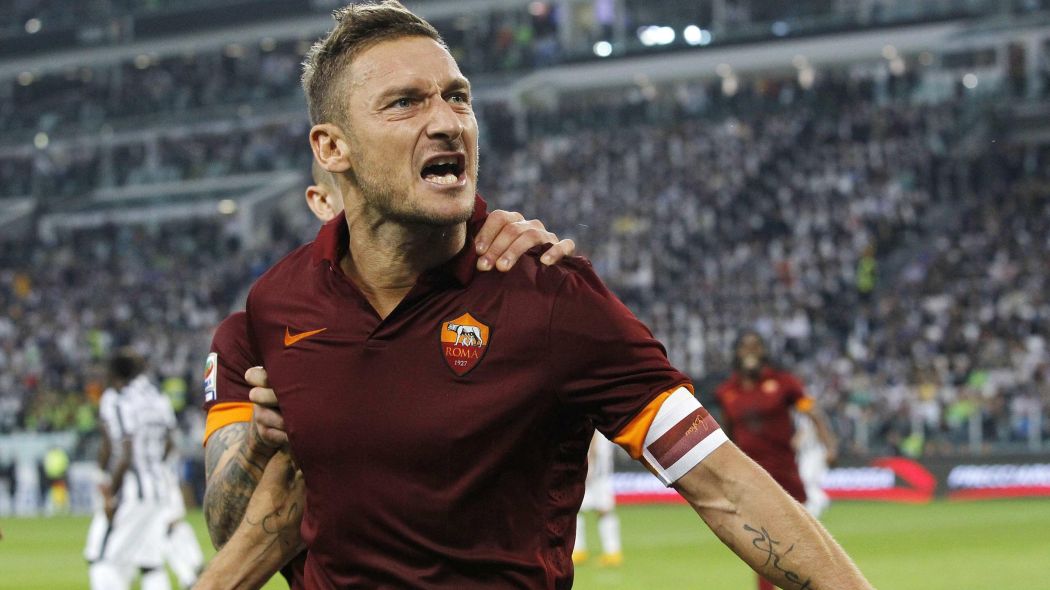 ---
MILAN: Fans cried into their smartphones and fellow players thought they were in a film as evergreen Roma veteran Francesco Totti came off the bench to secure a potentially crucial 3-2 win over Torino on Wednesday.

Roma were trailing 2-1 with four minutes to play after Josef Martinez had added to Andrea Belotti's first-half penalty in the 80th minute for the visitors.

But one-club man Totti, who has seen his chances of a contract extension hit by a series of spats with coach Luciano Spalletti this season, stunned the stadium by turning the game on its head.

Confidence key for Keita as Roma await Zidane's Real

"The roar in the stadium for Totti was impressive," said Spalletti, a coach who was in charge of Roma when the Stadio Olimpico was virtually full at every home game during his previous four-year spell in 2005-2009.

Just 23 seconds after replacing Malian midfielder Seydou Keita, Totti slid in at the back post to meet a downward header from Miralem Pjanic's free kick to guide the ball past Daniele Padelli.

It levelled the game with four minutes to play, although Spalletti admitted it had not been part of the plan.

"I hoped Totti was going to take the free kick because he's good at them. Instead I saw him running between the defenders and smashing the ball into the net," added Spalletti.

When Roma won a controversial penalty for handball in the area three minutes later, there was only one person eyeing the ball.

Although Padelli got a touch, Totti's drive found the net and a stadium so used to seeing a moody Totti brooding on the substitute's bench erupted.

With only three goals this season, Totti now has 303 in total for Roma and 247 in Serie A -- 28 behind the all-time record of 274 held by retired Silvio Piola.

The ageing captain was mobbed by the entire squad and jubilant fans were seen crying with emotion as they filmed the scenes on their mobile telephones.

"I don't know how to describe it, but it was like the ending of an epic film," midfielder Alessandro Florenzi told Premium Sport.

Totti's view?

"It was nice," the club captain said curtly as he left the stadium.

Whether his contribution will be enough to change Roma's mind -- and give Totti a final year's contract -- remains to be seen.

Roma president James Pallotta has been pushing Totti to take up a director or ambassador's role at the club, although the Roma legend is believed to want to play on for at least one more season.

But Spalletti may be key in convincing the club that Totti still has something to offer.

Totti also came off the bench on Sunday and hit the leveller in a 3-3 draw at Atalanta, but after that occasion Spalletti played down the player's role in the game.

Indeed, amid reports of a post-match clash, Spalletti suggested the undercurrents at the club were far more relevant than Totti's goal.

"The goal that Totti scored, he could score one like that in three years' time, but it's the other things going on that haven't yet come to light," said Spalletti.