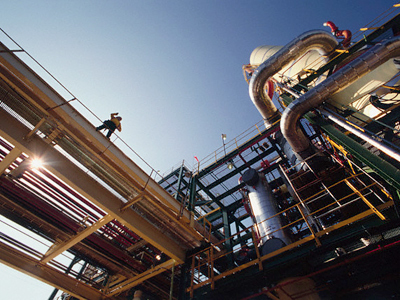 ---
ISLAMABAD:



Various scheduled banks granted loans amounting to Rs94.908 billion during the past two years for setting up new industrial units, Finance Minister Ishaq Dar informed the Senate on Wednesday.




In a written reply to a question submitted by Senator Sirajul Haq on total loans granted by banks in the same period, he said that of the 21 banks listed, the most loans were granted by the Bank of Punjab amounting to Rs16.929 billion, followed by Allied Bank which provided loans worth Rs10.891 billion.

The minister said that in connection with disclosing names and place of domiciles of persons or applicants, Section 9 of the Protection of Economic Reforms Act of 1992, stipulated that no bank or financial institution, shall divulge any information to the affairs of its customer and secrecy of bona fide banking transactions shall be strictly followed. Similarly, under Section 33-A of the Banking Companies Ordinance, 1962, private information of individual borrowers was protected.

Soft loans for R&D

When asked if the government provided soft loans for research and development, State Minister for Defence and Defence Production Rana Tanveer Hussain stated in a written reply, that the Ministry of Science and Technology (MoST) did not provide soft loans for research and development schemes.

However, he said, the Higher Education Commission (HEC), Pakistan Science Foundation (PSF) and other institutions provided research grants to R&D schemes. PSF, under the aegis of the ministry, provided research grants out of its non-development budget to researchers. In this regard, during the fiscal year 2014-15, an amount of Rs20.816 million was disbursed to various research institutions. During the current financial year (2015-16), an amount of Rs22.3 million had been allocated for this purpose, out of which Rs11.225 million had been disbursed to date.

Criticising the absence of ministers, Senate Chairman Raza Rabbani aasked the Leader of the House to ensure their presence otherwise he (Chairman Rabbani) would move a motion to scrap the question-hour.

"The purpose of the question hour is being defeated," said Rabbani. The chairman suspended the House for nearly 15 minutes, before Minister for Planning Ahsan Iqbal finally made an appearance and duly apologised for being late.

Published in The Express Tribune, April 21st, 2016.
COMMENTS
Comments are moderated and generally will be posted if they are on-topic and not abusive.
For more information, please see our Comments FAQ