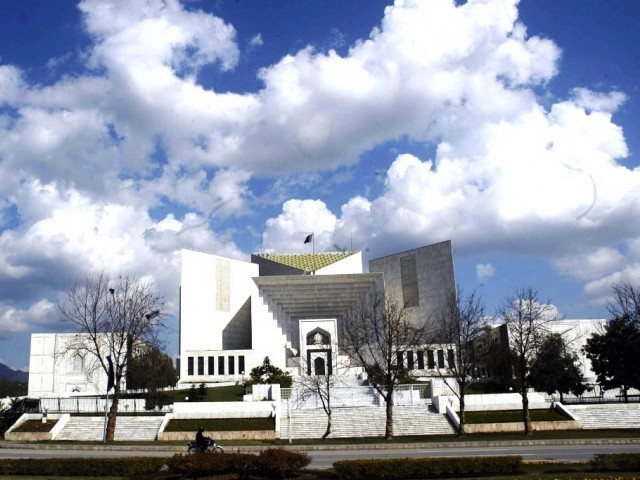 ---
ISLAMABAD: The Supreme Court ordered the Balochistan government on Wednesday to craft a law for transferring financial and administrative powers to local governments within two weeks, otherwise it may pass an order in this regard.

The three-judge bench of the apex court, headed by Chief Justice Anwar Zaheer Jamali, resumed the hearing of a contempt petition filed against the prime minister for disobeying the court's orders on holding LG polls in cantonment areas.




Petitioner Raja Rab Nawaz contended the premier disobeyed the court's orders with mala fide intentions. The applicant requested the court to issue a contempt notice to the PM for violating its orders. He stated that till now, representatives of local governments in Balochistan had not been given any funds.

The chief justice asked the additional advocate-general of Balochistan why the powers had not been transferred to the local governments even after more than a year.

Justice Amir Hani Muslim, observed that if the provincial government did not legislate, the court would revive the original law through its order. He made it clear that no person without legal powers could utilise the funds. The provincial law secretary, however, told the bench that the cabinet was considering a bill for allowing financial and administrative powers to LGs.

Regarding the functioning of local government system in Khyber-Pakhtunkhwa, the chief secretary submitted that the election process had already been completed in that province.

He informed the court that there were three tiers of local governments in the province i.e. district, tehsil and village councils. He said the Local Government Commission was in place and powers had been transferred to local bodies and funds allocated.

He said the role of commissioner had been eliminated, while the deputy commissioners were now only linked with the system for providing technical assistance.

The commissioner ICT said that all 33 directorates would be shifted to mayors, adding the transition period was 180 days. The additional advocate-general Punjab informed the court elections could not be held for mayors, deputy mayors, chairmen and vice-chairmen of councils because the Punjab Local Government Act had been challenged in the Lahore High Court.

Published in The Express Tribune, April 21st,  2016.
COMMENTS
Comments are moderated and generally will be posted if they are on-topic and not abusive.
For more information, please see our Comments FAQ