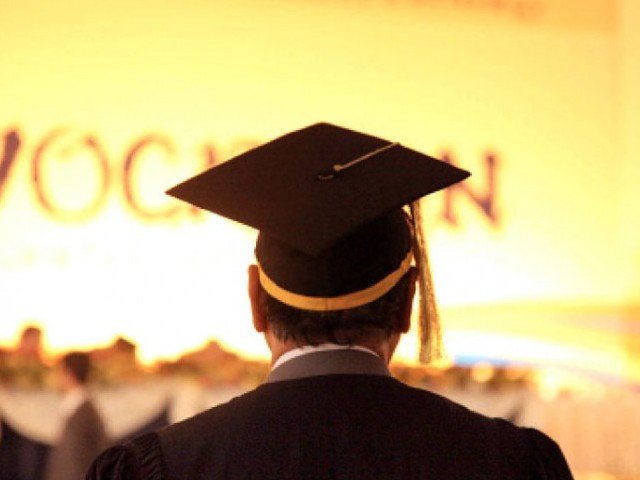 ---
KARACHI: A student becomes more independent, confident and gains a practical approach once they go for the Fulbright scholarship programme, said alumnus Syed Zeeshan Ali.

Ali, a business development adviser at Engro polymer and chemicals, went to the University of Pennsylvania in the Unites States (US) on the scholarship in 2008. In his year-long degree, he specialised in business management. "I decided to do my Master's abroad when I was in my third year of Bachelor's in computer science at Karachi University," he said.

Two Pakistani students to pursue higher education in Japan

But his dream only came true in 2007. While completing MBA from the Institute of Business Administration, he searched for different scholarship programmes offered to Pakistani students. "I applied for it [Fulbright scholarship] in May 2007 when I was in the second semester of MBA," said the 32-year-old.




After being interviewed in June 2007, he was selected for the scholarship in October of the same year. "I graduated from IBA in May 2008 and, even before that, I knew I will be leaving for the scholarship to complete my specialisation in August," he added.

During the programme, Ali came to learn that Pakistan is a segmented society. While in the US, he learned how to keep a practical approach for things and the management of one's own life through diversity without facing any racism.

Moreover, three things he learnt after returning were value for time, money and commitment. "Before going for studies, I had never even been out of the city. Not even to Hyderabad," revealed Ali. Living independently was a new experience that helped him explore himself. In fact, Ali has emerged as a responsible, independent and a confident man. "US is a very work-oriented society and I, being the only child [of my parents], learnt a lot from there," he added.

Top graduates of leading universities prefer to go abroad to join global firms

Even though the economic sector is shifting towards South Asia, Ali suggested people still visit Western countries and live there to learn from them as well as share our values. Our society needs to learn to be competitive enough in order to grow, he advised. Something, Fulbright offers as candidates open up for competition, experience diverse cultural and religious differences studying in the same class room while encouraging students to think in the right way.

As a vice-president of the Fulbright alumni Karachi chapter, Ali has encouraged many to apply for the programme. According to him, there were very few candidates when he had applied but, today, the number of applications are increasing. "The number of applicants is low from remote areas, yet Fulbright encourages everyone to apply," he pointed out.

Despite having a fruitful experience, one of the things Ali missed from Pakistan during his stay in US was driving. "I did not drive for one year," he said. Although fuel and alternate transport options were comparatively cheaper and safer, one of the reasons he stayed away from driving was the high parking fees.

Published in The Express Tribune, April 21st,  2016.