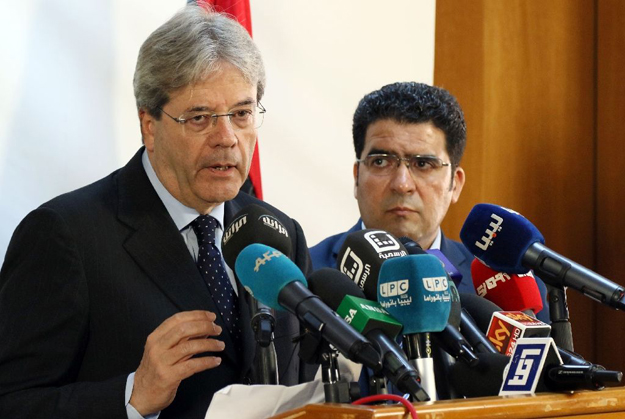 ---
ISLAMABAD: The fight against Daesh and al Qaeda is a battle for values, culture, and tolerance.

With regard to the fight against terrorism, we must face this challenge without renouncing our values or making it appear to be war between the West and Islam. The real conflict is between those who work for peace and those who work for fear and disorder.

This was among the many points raised by Italian Foreign Minister Paolo Gentiloni on Wednesday as he delivered a talk on "Enhancing Pak-Italian Relations: Prospects for the Development of Stronger Economic and Diplomatic Ties" at the National University of Sciences and Technology.

The talk started a little later than scheduled as the minister had just flown in and was coming directly from the airport.

Most of his prepared speech related to the rise of extremist groups and the refuge problems they have created, especially for Europe.

"Our aim should remain to push back and destroy Daesh," he said, but noted that the long term strategy must also be political and cultural, and not just military.

For the audience, mostly university students, he also identified areas where "Italy is supporting cultural preservation in this battle," listing examples from Swat, where the Saidu Sharif museum — ravaged by terrorists — was reopened in December 2014 with Italian support, and the restoration of the defaced Jehanabad Buddha — another victim of the Taliban — which is due for completion this year.




He said Italy and Pakistan share the same vision of peace and global stability, while also expressing that his "thoughts go out to the families of those assassinated in Lahore," in the Easter Sunday park bombing.

On the significance of regional cooperation, he said that as a founding member of the EU, Italy actively contributed to the union, which has helped create a situation where "rivalries were transformed into brotherhood".

"Despite the current need for EU reform, we should not forget that it is still an example of how regional cooperation can lead to stability for all," Gentiloni added.

He said a number of things about the migrant crisis and how well 150,000 Pakistanis in Italy have integrated into the country, but most notable was a comment on oversimplification of the problem by some anti-migrant groups. "Some people think migrant crisis can be tackled with walls and closed borders. This is an illusion."

On Pak-Italian ties, also noted that "increased partnership between Pak-Italy would counter illegal migration and transnational crime", and that Italy has a history of providing aid to Pakistan after natural disasters.

On trade, he noted Italy's investment in the Pakistani energy, specifically through oil and gas giant Eni. "Our economies can complement each other in many ways," he said, noting that markets, trade and investment are just some of the avenues.

"[Political] stability in Pakistan and Italy is mutually beneficial," he added.

The foreign minister closed by saying, "Let me assure you that [in Italy] you will find a friend open to dialogue and willing to cooperate."

The question and answer session was dominated by conspiracy theories around Daesh, such as why they don't attack Israel, or why Israel's role in creating Daesh is not highlighted. To the former, he diplomatically replied that "Israel has a very good defence system", and to the latter, a more stern "Israel is not manoeuvring Daesh or creating it... this s a separate discussion altogether."

To another question, he said that Daesh attacks in Europe were not done by 'foreigners, but by locals. "The attackers were not really foreigners. They were radicalised [European] citizens."

Published in The Express Tribune, April 21st, 2016.
COMMENTS
Comments are moderated and generally will be posted if they are on-topic and not abusive.
For more information, please see our Comments FAQ