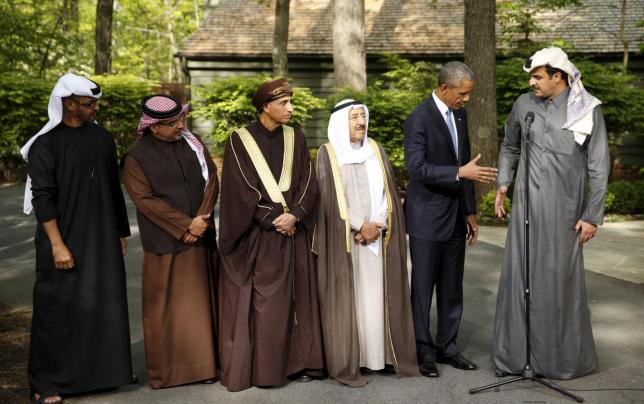 ---
DUBAI: Gulf Cooperation Council (GCC) countries and the United States have agreed to carry out joint patrols to stop any Iranian arms shipments reaching Yemen, the bloc's secretary general, Abdullatif al-Zayani, said on Wednesday.

Zayani was speaking at a news conference with US Defense Secretary Ash Carter after a meeting between Carter and his counterparts from the GCC, which includes Saudi Arabia, Kuwait, Qatar, Bahrain, the United Arab Emirates and Oman.

Yemen's guerrilla war tests military ambitions of big-spending Saudis

Iran denies accusations by Gulf states that it is smuggling weapons to Yemen, where GCC countries are involved in a military campaign against the Tehran-allied Houthi movement.