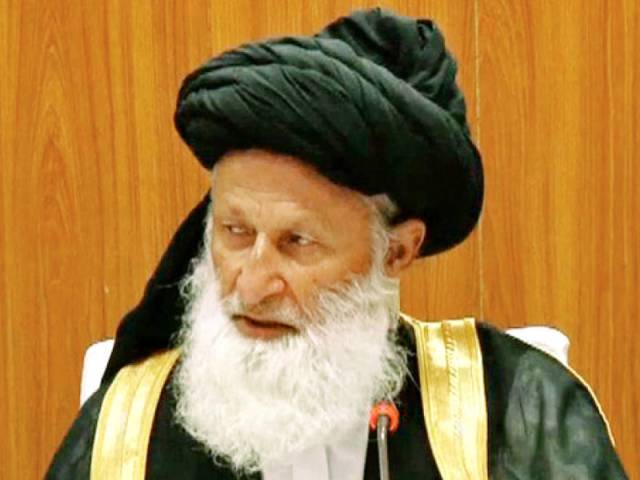 ---
ISLAMABAD: The Council of Islamic Ideology (CII) has said it is incumbent upon the Punjab government that the religious body's recommendations on the provincial Women Protection Act are implemented, a senior official of the council said on Thursday.

"The Punjab government is bound to accept the council's recommendations and cannot ignore them. It has two years' time to implement the changes to the bill," the official said, adding that ignoring the council's recommendation would be regarded as violation of the Constitution.

The official went on to say that as per the Constitution, the CII is not merely an advisory body as it is considered by most people. "It is incorrect to suggest that the council is merely an advisory body. The CII is a constitutional body and all its recommendations are legally binding on the government for implementation," the official upheld.

CII authorised to issue Fatwas on any issue: Maulana Sherani

The CII is a constitutional body that advises the legislature whether or not a certain law is repugnant to Islam.

Articles 227 to 230 of the Constitution pertain to the functions of the powerful religious body. The Council has been given a broad mandate which involves making recommendations and advising the Parliament and provincial assemblies to ensure conformity of legislation with Islamic injunctions as enunciated in the Holy Quran and Sunnah.

The Punjab Assembly had unanimously passed the Protection of Women Against violence Bill in February prompting some conservative clerics and religious leaders to denounce the law as being in conflict with the Holy Quran, as well as the Constitution.

The Women's Protection Act gives unprecedented legal protection to women from domestic, psychological and sexual violence. It also calls for the creation of a toll-free abuse reporting hot line and the establishment of women's shelters.

Following its approval, the council had declared the Bill un-Islamic. "The whole law is wrong," Muhammad Khan Sherani, the head of CII said at a news conference.

Fifteen bills on CII agenda for next month

The 54-year-old council is known for its controversial decisions. In the past it ruled that DNA could not be used as primary evidence in rape cases, and it supported a law that requires women alleging rape to get four male witnesses to testify in court before a case is heard.

The council's decision this January to block a bill to impose harsher penalties for marrying off girls as young as eight or nine has angered human rights activists.
COMMENTS
Comments are moderated and generally will be posted if they are on-topic and not abusive.
For more information, please see our Comments FAQ