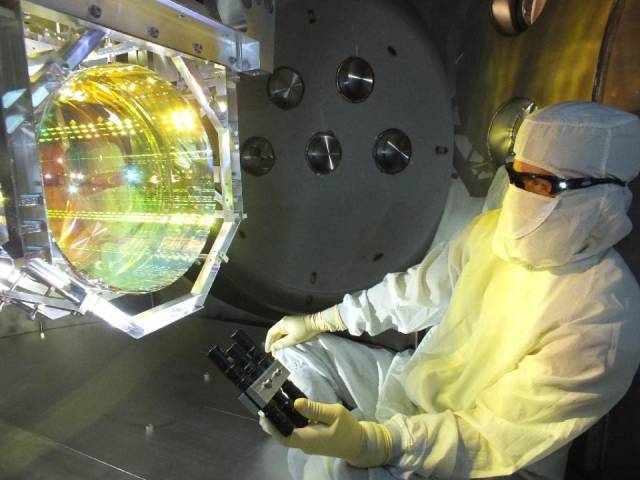 ---
LAHORE: The recent discovery of gravitational waves is of great importance for unlocking the secrets of the universe, physicist Pervez Hoodbhoy said on Tuesday.

He was addressing an interactive session titled Discovery of Gravitational Waves: Why are we so excited?, which was held at the FAST-NU Lahore.

The IEEE Circuits and Systems Society, a chapter of the IEEE NUCES Lahore Student Branch, had organised the session.

The event started with an introduction of the guest speaker by FAST-NU Associate Professor SM Sajid.

"This is the best time for physics," were the opening words by Hoodbhoy. He started off with how stars were formed and the behaviour of black holes. He defined what a supernova was and gave a detailed account of gravitational waves.

Hoodbhoy told the audience that the gravitational waves were able to leave a distinctive pattern. He described pulsars, highly magnetised, rotating neutron stars that emitted beams of electromagnetic radiation. He said that most recently a supernova had been witnessed.

In the end, Hoodbhoy spoke about Dark Matter and Dark Energy which, he said, comprised 90 per cent of the universe. A question and answer session followed.

The event closed with a speech by FAST-NU Director Amjad Hussain. IEEE NUCES Lahore Branch Counsellor Omer Saleem, IEEE Circuits and Systems Society Adviser Beenish Fatima and Associate Professor SM Sajid presented Dr souvenirs to Hoodbhoy.

A large number of students and faculty members participated in the session.

Published in The Express Tribune, April 20th,  2016.
COMMENTS
Comments are moderated and generally will be posted if they are on-topic and not abusive.
For more information, please see our Comments FAQ