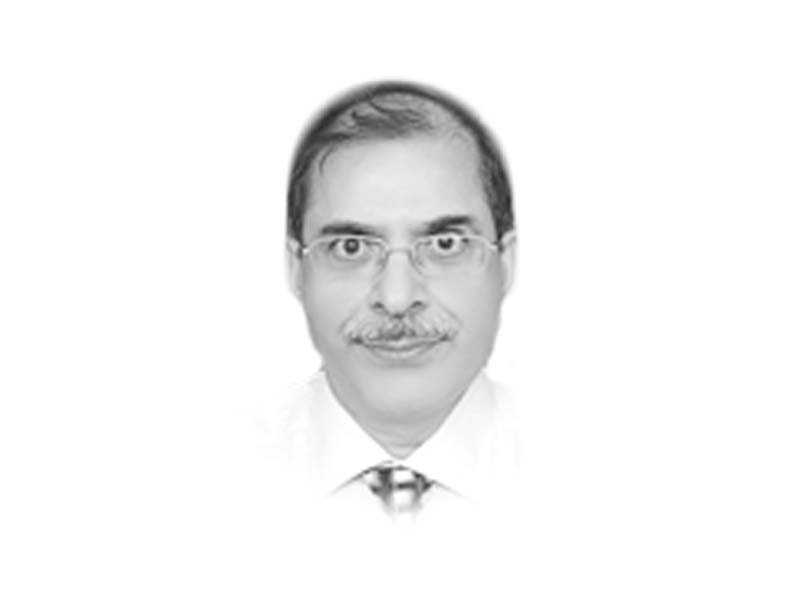 ---
Since the last few years, the local media has focused its attention on infant mortality in Tharparkar district. There have been many write-ups on the subject. Among the most highlighted causes is malnutrition. Malnutrition is affecting mothers more than infants, as mothers breastfeed for up to six months. However, health is not an isolated issue. It develops and deteriorates due to a combination of many factors. Thus, a high rate of infant mortality cannot be the responsibility of the health department solely. The government of Sindh must look into the matter and move for long-term reforms and planning.

Tharparkar is the only district in Sindh which does not have fresh water resources. The only source of water is well water. This well water is, in most parts, brackish and bad for the health. Without fresh water, there can be no farming, or healthy living. Personal hygiene and sanitation is also affected due to the scarcity of water. Thus, providing access to sufficient quantities of fresh water can reduce the burden of diseases and poverty.

It is recognised internationally that washing hands reduces cases of diarrhoea, upper respiratory infections and skin diseases by 50 per cent. It also reduces cases of eye infections by 25 per cent. Thus, a free and abundant supply of soap is advisable. In addition, the community medicine department of neighbouring medical colleges should be tasked with writing simple text messages and making short videos in Sindhi, educating the people of Tharparkar about the benefits of washing hands.

Education provision in Tharparkar, is the lowest in Sindh. Female education in the rural areas is much lower than male education and close to nil. If one Googles the Sindh Education Department, one can find that there is only one teacher per primary school — which has five classes. According to one survey, not more than five per cent of schools are functional. No society can progress or live healthy, without education. Therefore, the government must ensure that all schools remain open and teachers attend to their duties. In schools, children must be taught common preventive measures for living a healthy life.

Child marriages are another source of an unhealthy life for both, mother and child. The government must take strict action against those who violate Child Marriage Restrain Act 1929.

The concept of family planning is alien in our country. As a result, teenage pregnancies are a common scenario. One doctor in Mithi Civil Hospital explained, "We deal with teenage girls who visit us with a lactating child on their laps and who are two months pregnant!" This is catastrophic. The child-birth rate in Tharparkar is the highest in Sindh and Pakistan. According to one researcher, "In a few areas of Tharparkar, I would find a female, her daughter and daughter-in-law, all pregnant and living in the same house!" With so many frequent pregnancies to unhealthy, underage and malnourished women, the concept of a healthy child is utopian.

Overall, health facilities are not available to the Tharparkar population. Many doctors are available in the area, but they do not perform their duties in the Basic Health Units. Only 14 per cent of births are attended by skilled birth attendants. The travel-time to the nearest health facility is two to four hours; it cost from Rs1,000 to Rs4,000. This is a huge burden on a poor person, whose average monthly income is less than Rs5,000. Interestingly, there is only one big civil hospital in Mithi. To be able to avoid deaths, there need to be civil hospotals in all five taluka headquarters. Mysteriously, the Edhi ambulance is absent in Tharparkar.

The people of Tharparkar depend on rain for farming. If it does not rain one year, they suffer from famine, which aggravates poverty and existing difficulties. Their staple products are jowar and bhajra. Out of fear of drought, they store one type of grain and eat that for the entire year. Vegetables and fruits are not part of their diet. This leads to deficiencies of vitamins and essential minerals. More than 80 per cent of women in Tharparkar are anaemic. The birth-weight of children is about 1.1 - 1.2 kg, well below the normal weight of 2.5 - 3kg. These facts contribute to an increased infant mortality rate.

Due to high levels of poverty, houses in Tharparkar are not built to effectively face weather. There is a diurnal variation of temperature. Thus, housing is another aspect that must be looked into, to prevent illnesses caused by extreme weather.

In our country, there is emphasis solely on allopathy — the most expensive form of treatment. In many regions of the world, complementary and alternative medicine has been recognised as the more effective and cheaper modes of treatment. The list includes ayurvedic, homeopathic, yoga, acupuncture and herbal medicine and so on. There is a strong need to support complementary and alternative medicine.

The livelihood of Tharis depends on livestock. These animals are very precious for them and thus, they keep them near their homes. Many diseases spread from animals to humans as a result of people living close to animals. New-born babies are more vulnerable. Thus, the immediate opening of immunisation centres for animals and the availability of veterinary doctors is needed.

It must be made compulsory for all fresh medical graduates to work in Tharparkar for one to three months, with the task to educate, counsel and explain preventive measures.

Only when we look into these problems collectively, can we hope to improve the health issues that plague the Tharis.

Published in The Express Tribune, April 20th,  2016.

Like Opinion & Editorial on Facebook, follow @ETOpEd on Twitter to receive all updates on all our daily pieces.
COMMENTS (1)
Comments are moderated and generally will be posted if they are on-topic and not abusive.
For more information, please see our Comments FAQ