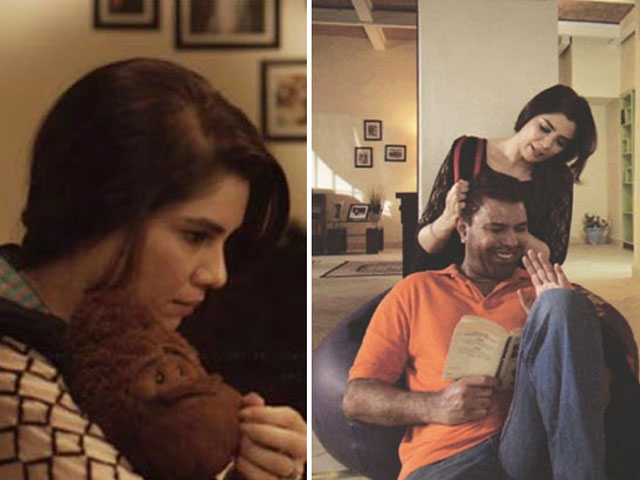 ---
I was dragged to the theatre this weekend 'to support Pakistani cinema' as my patriotic mum keeps reminding us. Maalik was the movie of choice for the evening - one that seemed to have generated decent reviews.

Suffice to say it didn't meet my expectations.

Maalik is a cesspool of ludicrousness which somehow redeems itself just as you're about to walk out of the theatre. The first half of the film seems to be a warm-up where you're just waiting for the actual story to begin, and as time goes by (however slowly) Maalik picks up its pace and grasps your attention. Once the movie moves into rural Pakistan, and the language shifts from English to Punjabi, Sindhi and Pushto; it achieves a certain level of authenticity that was lacking before the film's intermission.

Despite its eventual redemption, Maalik was still absurd in a plethora of ways, as well as irresponsible in its depiction of Pakistan's ethnicities and women. Here's how:

1. The stuffed toy

While a Punjabi army officer Asad (Ashir Azeem) is the all-too-brave hero in the film, his wife (played by Bushra Ashir Azeem) is the exact opposite. She clings on to a stuffed monkey, even as she eats breakfast with her husband. While we could assume that she has attachment issues, due to her husband's dangerous life and unpredictable work hours, was it really fair to give her an inanimate object?

Not to mention, her untimely death is caused by the aforementioned monkey, which she trips over - this may have been the most ridiculous scene in the movie.




2. English is not your friend

The movie only picks up pace, and grasps the audience's attention after it's done forcing all the actors to speak in English - a language that they're obviously uncomfortable speaking in. A scene in which Asad is having breakfast with his wife is especially torturous - her discomfort with the English language eradicates any on-screen chemistry a couple should have.

From cringe-worthy pronunciations to ill-timed dubbing, it's almost impossible to focus on the content of the film.

Censor watchdog gives 'Maalik' Universal rating




3. Ethnic diversity

While Maalik showcases families from a variety of backgrounds, it does a horrible job depicting a fair (and realistic) image of their ethnicities. The two-dimensional portrayal of Balochis, Sindhis and Punjabis is beyond aggravating.

[poll id="1469"]

The heroes of the movie - Asad, his father and the UN security guard - are all Punjabi men, while the villians are Sindhi waderas - a portrayal which is all too simplistic for my taste.




'Maalik' collects Rs20m in six days

4. Men run the show

While there are a significant number of women in Maalik, it becomes overwhelmingly clear throughout the course of the movie, that women actually have no purpose, except to play the victim.

To be fair, Maalik begins with the introduction of one vivacious woman Sherry, who uses her wit and prowess to rescue kidnapped people for Asad - but she disappears within the first 15 minutes of the movie and is never mentioned again.

From Asads death-by-stuffed-toy wife, to a female law-student (who is kidnapped and killed), and a young village girl (who is raped by the evil Sindhi wadera), the only purpose of the women in this film is to give men the opportunity to take revenge, if not to rescue them.

If you're fond of an inconsistent plot, male chauvinism and stuffed toys, Maalik is the movie for you.