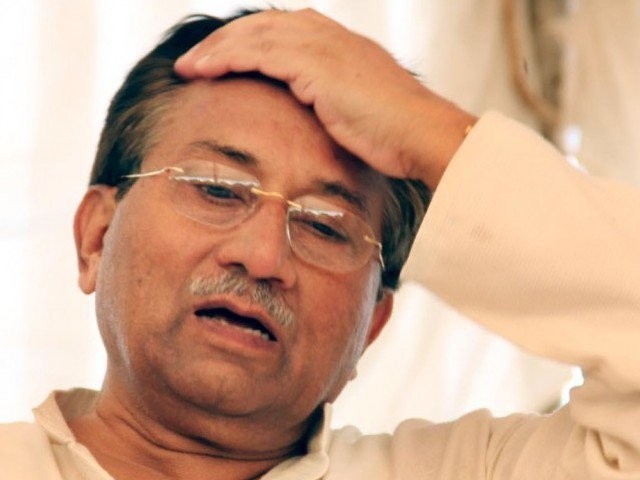 ---
ISLAMABAD: A special court issued on Tuesday non-bailable arrest warrants for former president General (retd) Pervez Musharraf.

A three-judge bench of the special court, headed by Justice Mazhar Alam Khail, has rejected Musharraf's plea seeking exemption from appearing in the court.

The special court is trying the former military ruler for subverting the Constitution in November 2007.

ATC issues arrest warrants for Musharraf in judges' detention case

On March 18, Musharraf flew to Dubai for medical treatment after a three-year travel ban was lifted as previously he was barred from leaving Pakistan in March 2013 after he returned to the country on an ill-fated mission to contest the general elections.

The former president is facing terrorism charges in the case, which was based on an FIR registered against him on August 11, 2009 by the Secretariat police for detaining judges.

In June 2013, the court had indicted Musharraf in the judges' detention case.

According to the charge-sheet, the military ruler had imposed a state of emergency and detained the judges. Fifteen lawyers had already recorded their statements as witnesses against Musharraf.

Arrest warrants out for Musharraf

On April 8, an anti-terrorism court had issued non-bailable arrests warrants against Musharraf in the judges' detention case.

ATC-II judge Sohail Ikram had issued the warrants because the ex-military ruler did not get prior permission from the court before leaving the country.

During the proceedings, Musharraf's counsel Akhtar Shah submitted a power of attorney, prompting the ATC judge to ask the whereabouts of the accused.