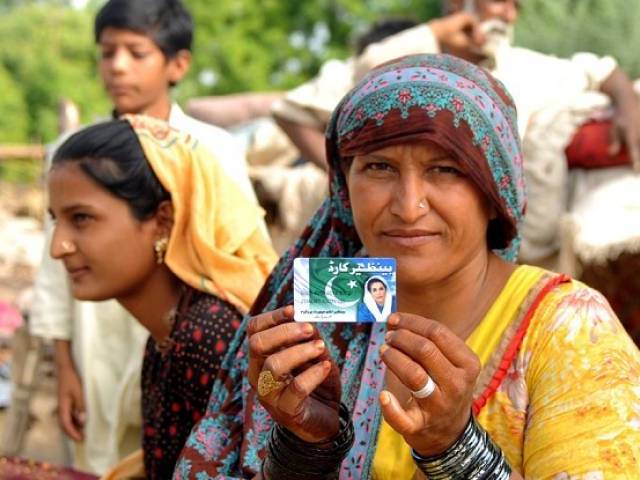 ---
ISLAMABAD:



The World Bank may extend a $100 million loan to supplement Pakistan's efforts in reaching out the poorest of the poor through its largest social safety net, the Benazir Income Support Programme (BISP).




The preparatory mission of the Washington-based lending agency has already reached the country, which will meet different stakeholders, according to the officials. The officials said that loan preparations are expected to be completed by end of this year.

World Bank approves $35m loan to Pakistan for Indus River Basin

If approved by the WB board, it will be the third financing by the global lender. WB has already extended two loans, amounting to $210 million. It gave the second loan of $150 million in March 2012, which was originally planned to be closed in June this year. However, the World Bank has granted six months extension aimed at facilitating the government in initialing the work on the National Socio-Economic Registry (NSER). The registry will become the base for enrolling poorest people in BISP.




"In view of the good progress on BISP, WB is working with the government in preparing a follow-on safety net programme," said a spokesman of the WB country office.

Economic Affairs Division (EAD) officials said that the $100 million loan proceeds would be used for the NSER survey, conditional cash transfers, improving management information system and ensuring better monitoring of the programme.

WB said its assistance for BISP is line with the lender's priorities defined under Sustainable Development Goals (SDGs). The fresh loan will help reduce poverty, ensure inclusive and equitable quality education and promote lifelong learning opportunities.

WB said it stays committed to supporting Pakistan in advancing the social protection agenda as part of its on-going economic and subsidy reforms, which insulate the poor from any adverse impacts by providing income support as well as access to human development. WB had initially supported BISP through a $60 million loan.

BISP has established a NSER through the use of an objective targeting system, hosting a database of more than 27 million households. However, the data requires up-gradation due to concerns of inclusion of ineligible people and also many more people have fallen below the poverty line.

'World Bank to support $15m skills development project'

According to a recent revision in the poverty measurement methodology and release of poverty numbers, around 29% of Pakistan's population or 59 million live below the poverty line and a significant proportion is vulnerable to poverty due to any adverse natural or idiosyncratic shock.

BISP will launch the new survey in June this year, which will be completed by end of 2017. BISP has also rolled out the Co-responsibility Cash Transfers (CCT) programme, linking cash transfers to primary school education, which is currently being implemented in 32 districts.

Published in The Express Tribune, April 19th,  2016.
COMMENTS (1)
Comments are moderated and generally will be posted if they are on-topic and not abusive.
For more information, please see our Comments FAQ