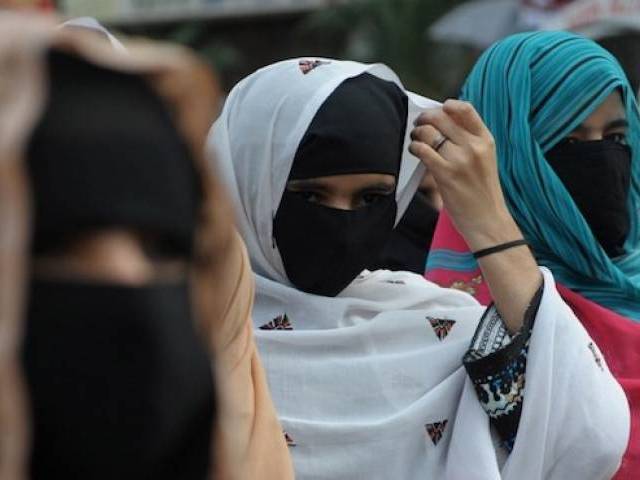 ---
ISLAMABAD: Religious parties have rejected the terms of reference (TORs) of the panel formed to amend the controversial Women Protection Act of Punjab.

The provincial assembly passed the long-awaited Punjab Protection of Women against Violence Act, 2015, on February 24, much to the chagrin of rightwing political parties. The law contains remedies for victims of violence, criminalises all forms of violence against women and also recommends setting up of special centres for victims.

On April 5, Punjab Chief Minister Shahbaz Sharif formed a committee to recommend amendments in the bill after Jamiat Ulema-e-Islam-Fazl chief Maulana Fazlur Rehman conveyed his reservations to him.

The joint committee comprises Ulema and government representatives and will propose necessary reforms after a detailed review of the bill.

The panel held its first meeting with the representatives of religious parties on Monday.

Sources in the religious side told The Express Tribune the meeting remained inconclusive as the parties rejected the TORs of the commission presented by the provincial law ministry.




From the government's side, Punjab Law Department deputy secretary and social welfare secretary presented the draft of the law.

The meeting was chaired by Pakistan Muslim League-Nawaz Senator Sajid Mir. Jamaat-e-Islami's Asadullah Bhutto and JUI-F's Kamran Murtaza are also members of the panel.

The committee members thoroughly read out each section of the draft of proposed amendments. In the end, however, they declared the language of the changes "vague".

One of the members, who requested not to be named, said the provincial law ministry did not remove any of the controversial anti-Islamic injunctions clauses in the law.

The religious parties unanimously rejected the TORs and insisted the law ministry officials convey their reservations to the Punjab chief minister.

"It seems the Punjab government is unwilling to remove controversial clauses from the bill," said another member of the committee.

Sajid Mir, who heads the committee, confirmed the meeting has been postponed for an indefinite period as consensus could not be achieved on the TORs, which he also believed needed changes.

Another important meeting

On the other hand, the religious parties have called a meeting today (Tuesday) to discuss the current political situation especially in the wake of Panama Papers. The meeting will be chaired by Fazlur Rehman.

JI leader Asadullah Bhutto told The Express Tribune the basic objective of the meeting was to review the country's overall situation, including the controversial pro-women bills and the Panama leaks.

Another important issue which needs to be reviewed is the Sindh government's decision to announce Friday sermons officially.

Bhutto said a decision on how to initiate a movement against the government on these controversial decisions was also expected.

Religious parties have already demanded that the government constitute a commission to probe the Panama Papers. "We believe the prime minister should resign on moral grounds," he added.

Published in The Express Tribune, April 19th,  2016.