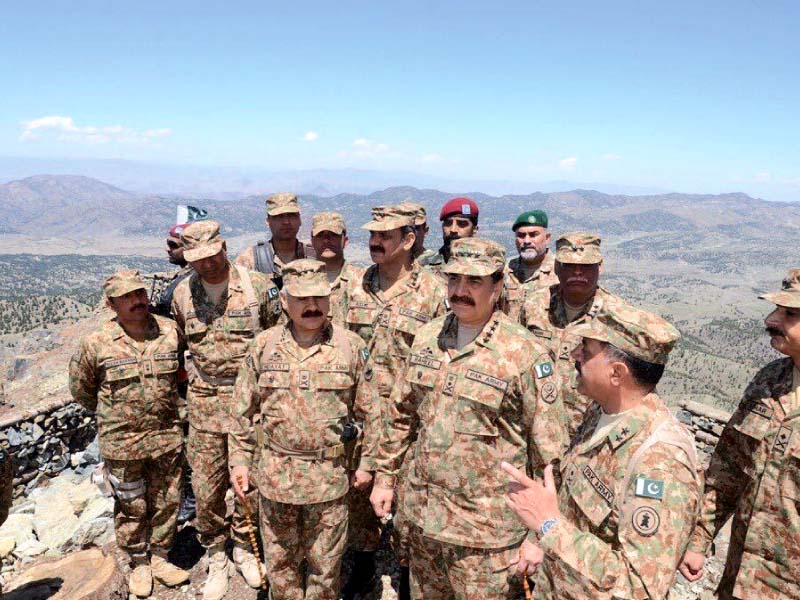 ---
ISLAMABAD:



Terrorists have been driven out of their last bastion in North Waziristan Agency, the military said on Monday, announcing the completion of the final phase of a massive operation launched in mid-June 2014.




Terrorists routed from elsewhere in the agency had fled to the strategic Shawal Valley which has long been used by them to move between Pakistan and Afghanistan. They also used the treacherous terrain of the valley, located on the Pak-Afghan border, as a springboard for launching attacks on both sides of the border.

Army chief announces successful completion of Shawal operation

Hundreds of militants had reportedly retreated to the densely forested ravines of Shawal after fleeing Operation Zarb-e-Azb. The operation was accelerated after terrorists methodically killed 140-plus pupils and staff at the Army Public School in Peshawar in December 2014.

After purging the rest of North Waziristan of terrorists, ground troops marched into Shawal in February to flush out the remaining terrorists holed up in the valley. Since the start of the last phase, an area of more than 800 square kilometres has been secured, inflicting heavy casualities on terrorists, the Inter Services Public Relations (ISPR) said in a statement. Over 250 terrorists were killed in the operation.

On Monday, army chief General Raheel Sharif visited the forward positions where he was given a detailed briefing by the formation commander about the gains made so far in the operation.

The army chief lauded the troops for the successful completion of Shawal operation. "He acknowledged exceptional achievements, courage, determination and sacrifices of troops in achieving the objectives," the ISPR said.

"The army chief, however, emphasised on consolidating the gains and resettling the TDPs (temporary displaced persons) in their areas to the best of our abilities." He called for breaking the nexus between terrorists and their facilitators sitting outside the tribal areas.

General Raheel ordered large-scale combing operations immediately to seek out terrorists, their sleeper cells and facilitators in areas other than the Federally Administered Tribal Areas, and to enhance the reach of the LEAs (law enforcement agencies).

"Standing shoulder to shoulder with us, the entire nation highly values the sacrifices being rendered in this fight against terrorism," he added.

NWA tribesmen want army to stay until completion of resettlement: ISPR

Explaining 'combing operations', a senior security official told The Express Tribune that large-scale force would be sent to the areas having presence of terrorists and their facilitators.  "This will be applicable to the whole of Pakistan," he added. "The areas not accessible to the police would be brought under the control."

Until now intelligence-based operations (IBOs) were conducted in the country's urban centres to dismantle sleeper cells of terrorists and to arrest their facilitators.

Published in The Express Tribune, April 19th, 2016.