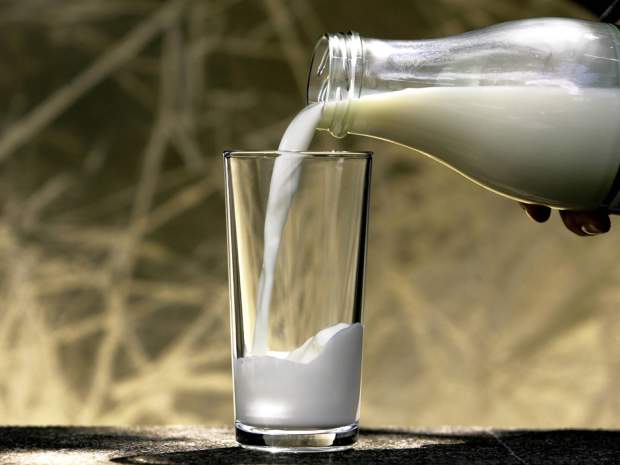 ---
ISLAMABAD: The Competition Commission of Pakistan (CCP) has served show cause notices to four dairy drink manufacturers after finding that four out of five existing market players were deceiving consumers by selling tea whiteners as milk.

The anti-trust watchdog issued show cause notices to Shakarganj Foods Products Limited, Haleeb Foods Limited, Noon Pakistan Limited and Engro Foods Limited for alleged violation of the Competition Act 2010, by advertising tea whiteners as milk, announced the CCP on Monday.

The CCP conducted an inquiry of all the existing players who produced dairy drinks and tea whiteners and advertised them as milk. It evaluated the packaging and marketing practices, including television commercials, website disclosure and other marketing material.

There had been concerns that the manufacturers were marketing dairy drinks and tea whiteners as milk, whereas both the products actually contained only a proportion of dry milk in their ingredients. The product could not be considered as fresh milk.

"Through advertisements, the public is being misled into believing that they are consuming milk, whereas what they are actually consuming are 'dairy drinks manufactured from powered milk' or 'liquid tea whiteners'," said the inquiry report.

The CCP observed that deceptive marketing practices had a direct impact on the public at large. False and misleading advertisements induced consumers to purchase products which gave producers a competitive edge over other players.

Nestle Pakistan

Nestle Pakistan is the only producer that, according to the CCP, is not giving any wrong impression to the general public about its product 'Everyday'.

"Nestle Pakistan is manufacturing two variants of Everyday, one is in the powder form ie 'Powdered Tea Whitener' and the other is in liquid form ie 'Tea Creamer' which is clearly mentioned on their respective packaging," showed the inquiry.

Other four

The inquiry found that four manufacturers were involved in distributing false and misleading information that could eventually harm consumer interests as well as business interest of other players.

The report recommended the initiation of show-cause notices to Shakarganj Foods Products for its product Qudrat (liquid tea whitener), Haleeb Foods for its product All Max (dairy drink) and Dairy Queen (liquid tea whitener), Noon Pakistan for its product Dairy Rozana (dairy drink) and Engro Foods for its product Dairy Omung (dairy drink).

Noon Pakistan has recently been bought by Fauji Fertilizer Bin Qasim Limited.

There are a set of standards defined by the Pakistan Standards and Quality Control Authority (PSQCA) and the Punjab Food Authority (PFA) for dairy products such as milk, dairy drinks and tea whiteners.

Any product claiming to be milk, must contain milk protein not less than 34% of SNF and lactose not less than 4.6% of SNF, extracted from Halal animals.

Published in The Express Tribune, April 19th,  2016.

Like Business on Facebook, follow @TribuneBiz on Twitter to stay informed and join in the conversation.