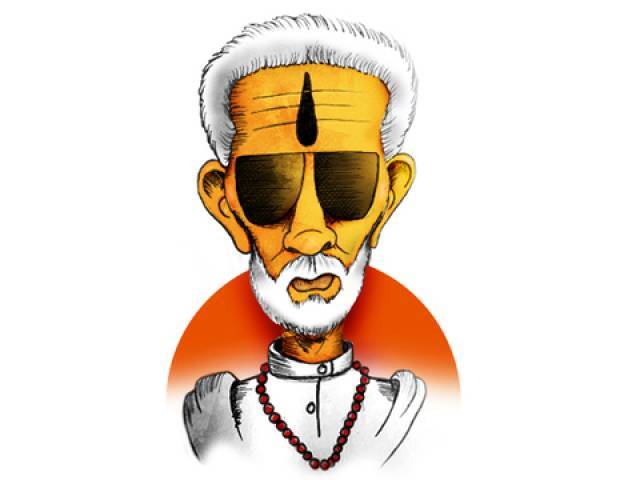 ---
Dear diary,

Just when The Emperor of Hindu Hearts was on the verge of devoting this column to the phenomenon of Ain jal-Man kind-Ain jal in came a certain Taseer and stole Taher Shah's thunder.

Think guttersnipe, chimney sweep, filthy and lower class. Weisay, if handing out incinerating jibes is an art, the senior set of the Taseer children have sure mastered it. Another once tweeted how her heart used to break for her (then abducted) brother and no one believed it because his mother was partying across continents. Advice for the former Taseer: keep calm. You're not aam. Screw the awaam.

Poor little rich boy

"Let me make this simple for you: go away and read my book. Then sit down and put in words your own admiration of it. After that I will gladly take seriously your invitation," yet another rising Taseer—a gifted writer —reportedly wrote to a noted historian after he reached out to him.

Kher, choro bhi Taseer's (sic) ki baatein kab tak unko (sic) yaad kero gay

Meri wafayeein yaad kero gay ro gay faryaad kero ago

As their grandfather —  the late MD Tasser — once wrote.

In other news, the chaiwallah was felicitated by the Kingdom of Saudi Arabia over the course of his much-hyped tour of the holy land for overseeing the brazen massacre of thousands of Muslims in Gujarat. Truly, the Hindu fundamentalist is the best friend of the Islamic fundamentalist. Heart goes out to him though. All hype and no substance. A mere 10 days after his visit, the Saudis pledged their support for Cashmere's right to self-determination (read self-annihilation).

Journalist shuts down Shaan Taseer spectacularly over anti-feminist comment

Meanwhile in a parallel universe, the world's first Sharia-compliant (whatever that entails) airline has been barred from taking to the skies. Only if the Munir-Kiyani Report had been made compulsory reading across the Muslim world one would not have to explicate time and again why Sharia-compliance is such a non-starter. The report of the committee—constituted in the wake of the 1953 anti-Ahmadiyya agitation—elucidates on the challenge of establishing a theocracy by emphasising the paucity of unanimity on something as seemingly basic as the defining characteristics of a Muslim.

Yours truly,

Bal

The article is a work of satire and fiction.