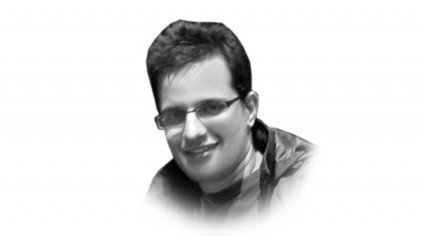 ---
I am an actor at heart and until a few years ago wanted to pursue a career with all my passion. Yes I intentionally left career without a description because when I asked myself a career in what dude, I realised, with a very heavy heart, I won't be able to live my dream in this life. I don't undermine the hard work of men and women working for television.

Before writing this article, I browsed through 100 channels stored in my television and found out that the most noticeable actors on television are politicians. Although Pakistani news channels seemed to be an overwhelming majority I found around 15 Pakistani entertainment channels, half of which are regional while a few play music the entire day.

This left me with three to four mainstream Pakistani entertainment channels all of which were running a repeat telecast of their morning shows hosted by women. I am not genderbiased, I love women. But watching these shows made me feel a little left-out because none of them had anything to do with 23-year-old men. What was I left with now? Let's move on to films. Does Pakistan make films? Now there might be a group that would say I am no one to comment on the Pakistani film industry because I don't watch Pakistani films.

Yes I don't watch Pakistani films, and I don't know anything about the Pakistani film industry. Why? Because it's not MY job to search for movies, it's YOURS to drive me to the cinema. We have fought terrorism, battled extremism, survived bomb blasts, combated dictatorships, won sports titles and married Sania Mirza. Our boys go to India, sing for Hindi films, contribute millions of rupees to their industry while our children are raised dreaming of being Raj in my case, and well Batman in some others. But we can't sustain an entertainment industry can we?
COMMENTS (15)
Comments are moderated and generally will be posted if they are on-topic and not abusive.
For more information, please see our Comments FAQ