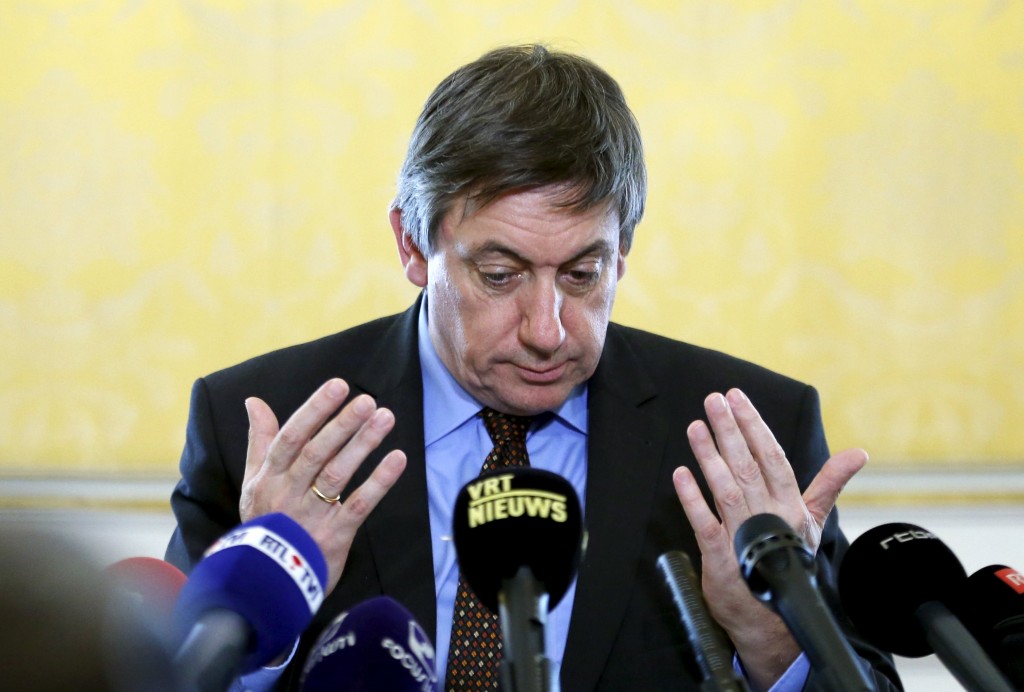 ---
BRUSSELS: Belgian Prime Minister Charles Michel backed his outspoken interior minister over comments that a significant number of Muslims had cheered the Brussels bombings, and said supporters of terrorism were a cancer that needed removing.

Jan Jambon told Belgian daily De Standaard in a Saturday interview that a significant part of the Muslim community had danced with joy after the attacks that killed 32 people on March 22.

Jambon, part of the Flemish separatist N-VA party, faced criticism from fellow ministers and opposition, some demanding he back up his views with evidence, others that he apologise immediately.

Belgium arrests Paris attacks suspect Abrini, four others

Michel provided backing for his minister late on Sunday, saying the national security council had been told about expressions of support for the Brussels attackers. "I can confirm that there have been endorsements for the attacks," Michel said in a statement, although this was only from a small minority.

"We must neither generalise nor gloss over this," Michel said, adding that Jambon had not been generalising. Jambon said in the De Standaard interview that previous governments had disregarded warning signs for years and that current measures would not have immediate success.

Belgium releases Brussels attacks suspect

"A significant part of the Muslim community danced following the attacks ... That is the real problem," Jambon told De Standaard. "Terrorists we can pick up, remove from society. But they are just a pimple. Underneath is a much more difficult cancer to treat. We can handle it. But not overnight," he added.

Michel's government has come under fire over its handling of the security before the bombings. Jambon and Justice Minister Koen Geens offered to step down in late March over lapses although Michel asked both to stay on.

The transport minister did resign last Friday, following accusations she lied about an EU report that criticised security at Brussels Airport.