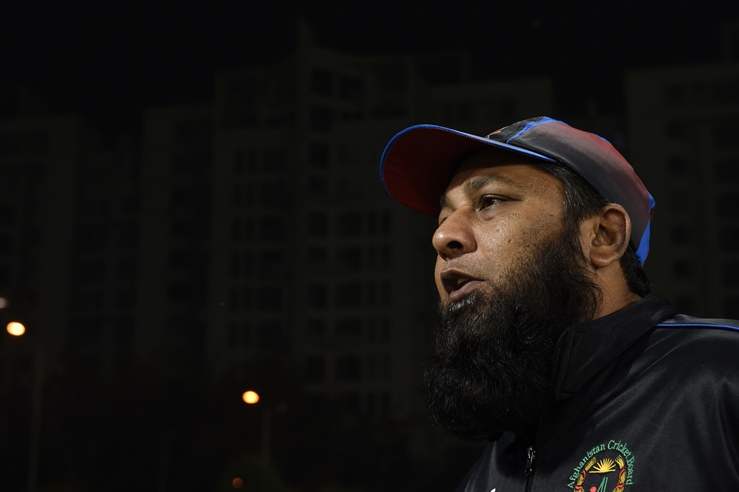 ---
Former Pakistan captain Inzamamul Haq will join the Pakistan Cricket Board (PCB) as chief selector soon and the sacrifice that he is making is actually worth Rs0.4 million.

The 46-year-old, who was recently released by the Afghanistan Cricket Board (ACB), will join Pakistan cricket on a pay scale of Rs0.8 million per month as compared to Rs1.2 million which he was receiving as the head coach of the Afghan national team – a one-third cut in his pay.

Inzamam primed for chief selector's post

According to a PCB source quoted by the Press Trust of India, Inzamam will be formally named as the chief selector on Tuesday after he agreed to lower his monthly remuneration.

PCB chairman Shaharyar Khan confirmed Inzamam's appointment as the new chief selector and said that all the issues related to his release from the ACB contract have been solved.

Waqar backs PCB's decision to appoint Inzamam as chief selector

"He is our choice given his vast experience and the board has reached an agreement with Inzamam after the Afghanistan board agreed to release him," said Shaharyar.

Inzamam's name came as a surprise as he beat former Test cricketers Mohsin Khan, Iqbal Qasim and Moin Khan to the post. "We opted for Inzamam as we wanted to bring in someone who had played modern day cricket and who commanded total respect in the cricket circles," added Shaharyar.

Inzamam requests time to decide on chief selector offer

Inzamam, who has represented Pakistan in 120 Tests and 398 ODIs, has never worked on a permanent position in the PCB. However, he has worked as a batting consultant with the national team for a few days.
COMMENTS (2)
Comments are moderated and generally will be posted if they are on-topic and not abusive.
For more information, please see our Comments FAQ