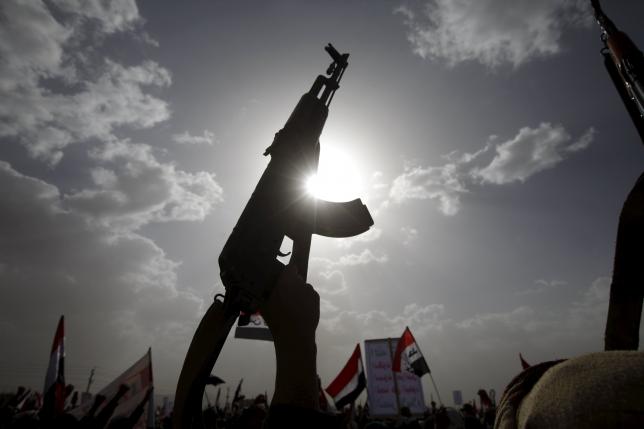 ---
KUWAIT: Peace talks in Kuwait aimed at ending over a year of civil war and a Saudi-led intervention in Yemen will not begin on Monday as planned, officials from the warring sides said, amid objections over continued fighting despite an announced ceasefire.

Delegations representing Yemen's Houthi group and the party of ex-president Ali Abdullah Saleh - Saudi Arabia's main antagonists - have yet to depart the capital Sanaa and have cited heavy combat and Saudi-led air operations.

Gulf-backed Yemeni forces seize city from al Qaeda

"There's no point in going to Kuwait if there's no respect for the ceasefire," a senior official in Saleh's General People's Congress party told Reuters on Monday.

Saudi Arabia and some Gulf Arab allies joined the war on March 26 of last year to back Yemen's government after it was pushed into exile by the Houthis and forces loyal to Saleh.

Previous UN talks in June and December failed to end the war that has killed about 6,200 people, about half of them civilians. The conflict war has allowed al Qaeda fighters to seize territory and opened a path for Islamic State militants to gain a foothold.

US considers supporting new UAE push against al Qaeda in Yemen

Fighting and air strikes persist on several battlefronts throughout the country, especially in the contested southwestern city of Taiz and the Nehm area east of the capital. Two Yemeni officials from the country's Saudi-backed government said the opposing delegations would likely arrive on Tuesday.

"Representatives from Saleh's party and the Houthis are looking for excuses to delay their arrival at a precise time, but it's expected that they will arrive later in Kuwait on Tuesday," one of the officials said.