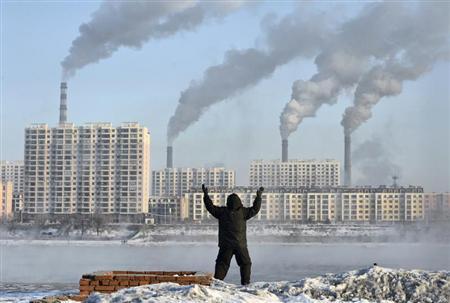 ---
SHANGHAI: Authorities in China have launched an investigation after a report that hundreds of children attending a language school built near a polluted former industrial site developed health problems, including cancer, state news agency Xinhua reported on Monday.

The municipal government of Changzhou, about 100 km (60 miles) northwest of Shanghai, said that since December students and faculty at the Changzhou Foreign Languages School had been complaining about an "unusual smell" emitting from three former chemical plants nearby, Xinhua said.

Karachi among most polluted cities in the world

But a report by state broadcaster China Central Television (CCTV) late on Sunday suggested that the problems were much more serious, and the case has raised an outcry online.

Of 641 students from the school who underwent health checks recently 493 were found to have conditions ranging from chronic coughs, headaches and blood abnormalities, to lymphoma and leukemia, CCTV reported.

Widespread environmental pollution is a dark legacy of the growth-at-all-costs development path that China took since the 1970s, and it is increasingly a source of social unrest.

The ruling Communist Party in recent years has dedicated more resources and attention to cleaning the country's polluted air, water and soil, but the severity of the problem will be felt for decades to come.

Pollution continues to batter city's lungs, ears

Parents of the students in Changzhou had suspected for months that their children's' ailments were linked to the school, which had opened on the site in September, and called for it to be moved elsewhere, CCTV said in a report online.

Photographs posted on microblogs show what appear to be dozens of people staging protests with banners calling for the school to relocate. It is unclear when the pictures were taken.

"In China, only the lives of people with power and money have any value!! The lives of common people are buy-one-get-10-free!! Right?!! Rubbish government officials!!" one person said in a comment online. Another interjected: "Emigrate, quickly. That is no place to hang around."

Greener city: Urban forestry to counter air pollution in Karachi

Xinhua quoted the municipal authorities as saying that a soil restoration project at site was underway at the time of the complaints. "An environmental-expert panel concluded in February that the programme had achieved the expected results and that the air quality meets national standards," it said.

The CCTV report said previous environmental assessments had found extremely high levels of contamination in the soil and water at the former industrial site.

Surveys commissioned by concerned parents of students found the water, soil and air on the school campus were also contaminated, it said.