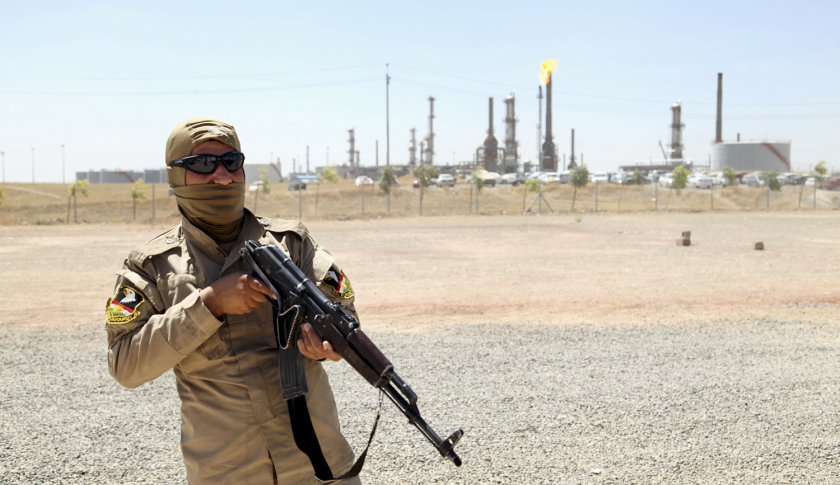 ---
BAGHDAD: Islamic State's income and the population under its control have both fallen by about a third, a US-based analysis firm said, describing the declining revenue as a threat to its long-term rule over its self-proclaimed caliphate.

Revenue for the ultra-hardline Sunni Muslim group, also known as ISIS or ISIL, fell to $56 million a month in March from around $80 million a month in the middle of last year, the analysis company IHS said.

Daily oil output dropped to 21,000 barrels from 33,000 barrels over the same time frame, as production facilities suffered damage from air strikes carried out mainly by a US-led coalition.

Islamic State makes $500m a year from its oil business

"Islamic State is still a force in the region, but this drop in revenue is a significant figure and will increase the challenge for the group to run its territory in the long term," Said IHS senior analyst Ludovico Carlino in a report.

The territory under its control has declined by about 22 percent since mid-2014, while the population of that territory has fallen to around 6 million from 9 million. "There are fewer people and business activities to tax; the same applies to properties and land to confiscate," said HIS senior analyst Columb Strack.

Around 50 percent of the group's revenue comes from taxation and confiscation, 43 percent from oil and the rest from drug smuggling, sale of electricity and donations, the report said.

The group began allowing people sentenced to corporal punishment to be spared in return for cash payments, an indication of financial difficulty, it said.

Erdogan denies Turkey buys any oil from Islamic State

It also introduced new taxes on such activities as installing satellite dishes or exiting cities. Fines can be imposed for giving wrong answers about the Koran, it said.