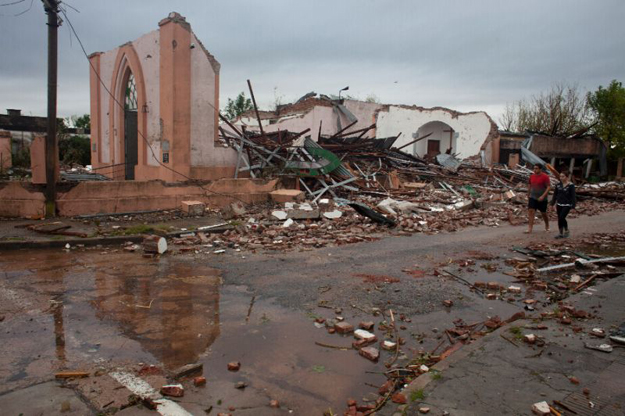 ---
URUGUAY: Storms and floods in Uruguay have killed seven people and driven 3,600 from their homes in recent days, authorities said Sunday.

Four people were killed when a storm struck the western city of Dolores on Friday and three others were later found to have died when trying to cross flooded rivers in the region, according to a government toll.

President Tabare Vazquez declared Sunday a day of national mourning.

"We are going to rebuild Dolores," he vowed in comments broadcast on the radio.

Countless buildings were destroyed in Dolores. The National Emergency System late on Sunday sharply raised the number of people forced to abandon their homes after rivers burst their banks.

It said 3,600 people had been displaced, up from the 2,000 it had given earlier in the day.

The hardest-hit town was Rosario, 130 kilometers (90 miles) west of the capital Montevideo.

The Rosario river on which it sits had overflowed, cutting the nearby main national highway that links Montevideo to the tourist town of Sacramento de Colonia and to the Argentine capital Buenos Aires.