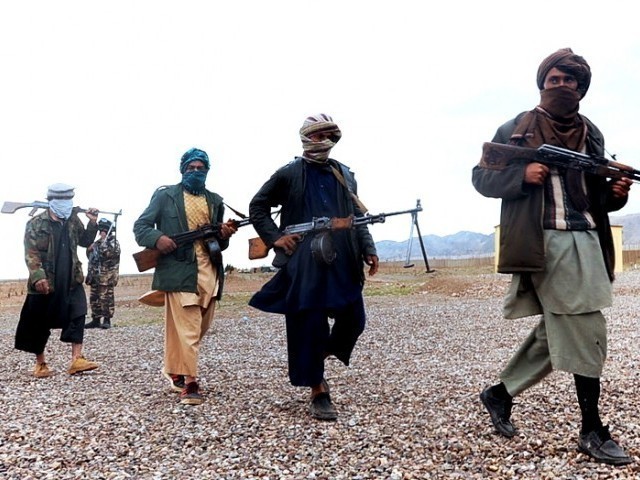 ---
PESHAWAR: Islamic Emirate or Afghan Taliban was found to be involved in at least nine cases of extortion in the provincial capital in 2015, say the police. And two of its factions are among the 12 militant groups actively engaged in the crime in the district at the moment. Islamic Emirate refers to Afghan Taliban who took control of the country.

Talking to The Express Tribune, an official of the police, requesting anonymity, said the Afghan Taliban were engaged in extortion "since day one" and were continuing to do so.

Senior Afghan Taliban leader killed in Peshawar

"We have identified 12 groups of militants. Some of them are basically from the same group but have been using different names to create confusion among victims and law-enforcement agencies. Two of them are based in Afghanistan and they primarily use Afghan SIMs to make calls," a high-ranking police official, requesting anonymity, said.

"Afghan Taliban groups had been found to be involved in nine cases," he added. "There is a common belief that Afghan Taliban are not involved in terrorism, extortion and kidnapping for ransom and are praised for it, but the ground reality is different," said the official.

He added it was not the first time Islamic Emirate members had been found involved in the crime as they were a permanent presence in the murky world of extortion.

"The Haqqani network headed by Sirajudin Haqqani and Taliban's Abu Hurraira Group are part of the 12 groups involved in extortion in Peshawar," the official said. These groups are very difficult to deal with as Afghan Taliban are generally considered pro-government and not involved in terrorist activities locally. Therefore, they garner less attention as compared to local Taliban groups. Moreover, since these groups were involved in war against International Security Assistance Force (ISAF) in Afghanistan, people tend to not associate them with criminal activities.

Taliban want removal from UN blacklist before peace talks

Rewind

In 2015, around 50 cases of extortion were registered by police in the district. While there has been a decline in the rate of this crime, extortion has remained a major concern, particularly after the murder of traders' leader Haji Haleem Jan at the hands of Tehreek-e-Taliban Pakistan affiliated extortionists in Qissa Khwani Bazaar. The target killing sent a wave of panic across the city. It also resulted in days of protests from traders' associations.

In 2013, National Crisis Management Cell (NCMC) sent the K-P government a list of 42 groups, including 18 groups in Peshawar district, who were actively involved in extorting money from wealthy individuals. The list included the name of Hafiz Gulbahar group, also pro-government, believed to be mainly involved against foreign forces in the neighbouring country.

It is worth mentioning Peshawar is the first choice of extortionists as it is the hub of all commercial activity in the province.

Published in The Express Tribune, April 18th,  2016.
COMMENTS
Comments are moderated and generally will be posted if they are on-topic and not abusive.
For more information, please see our Comments FAQ