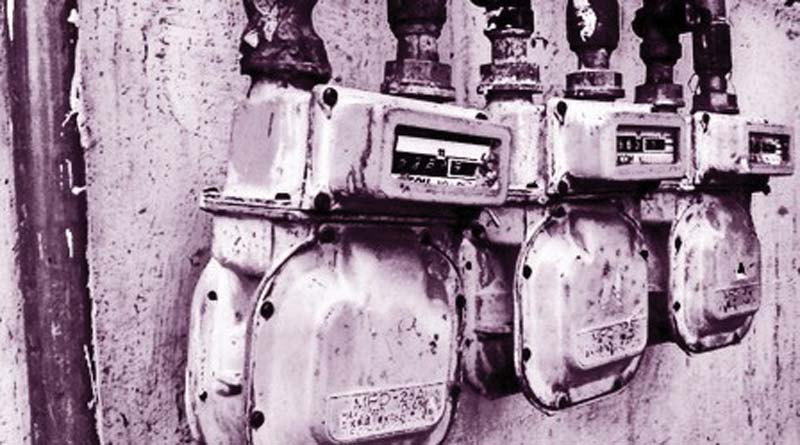 ---
KARACHI:



After an agonisingly long wait, Ziaur Rehman, a mid-level manager in a private company, was finally able to move into his new apartment in Karachi at the turn of 2015. Deposits and all sorts of fees were taken way back in 2008, but possession was delayed for various reasons.




Along the way, there was one more surprise in store for the father of three. The government slapped a ban on new gas connections for high-rise buildings in 2011, which meant that Rehman would move into his residence without fuel to cook food.

Months of repairs, furnishing and decorations were finally complete. But one fundamental issue remained intact. A year and a half went by and Rehman's family remained dependent on a make-shift arrangement – LPG cylinders that are not only portable, but just as dangerous as well.

He is not the only one facing this dilemma — there are tens of thousands of such apartment owners in Pakistan, especially in Karachi, who have been waiting for gas connections since 2011. The PPP-led government imposed the ban in its bid to control gas shortage in the country, which has meant problems for apartment owners as well as those driving their CNG cylinder-installed vehicles.

However, their long wait was finally over this month, as the government allowed Sui Southern Gas Company (SSGC) and Sui Northern Gas Pipelines Limited (SNGPL) – the two government-owned gas distribution entities in Pakistan – to start providing new connections to residential high-rise buildings.

"We were forced to use cylinders for cooking, which are unsafe, expensive and inconvenient," said a visibly relieved Rehman. "We had been waiting for this piece of news for the last few years."

The ban came into effect in October 2011 and affected high-rise buildings, industries and compressed natural gas (CNG) stations. The aim was to tackle gas shortage in the country.

Effects on the economy

Gas shortage has adversely affected the general public and the country's economy.

The situation now seems to be changing.

After years of setbacks and delays, the situation is now fast stabilising with the import of liquefied natural gas (LNG). Pakistan, in February this year, signed a long term 15-year LNG import agreement with Qatar that would address, to a huge extent, the country's energy woes.

"The ban on new gas connections for high-rise buildings has badly hurt the construction sector. But now that it has been lifted, we are hopeful that those builders who had applied for new connections will get permission in the next few weeks," Association of Builders and Developers of Pakistan (ABAD) Chairman Muhammad Hanif Gohar told The Express Tribune.

According to Gohar, there are about 350 pending new connection applications in the country that utility companies have to proceed with. Approximately, 250 new high-rise buildings are made every year in Pakistan and most of them are constructed in Karachi.

Going by the numbers, a five-year ban would have resulted in around 1,250 buildings getting affected.

Builders have faced problems in handing over ready-to-live projects to their allottees. Minus gas connections, the only alternative is LPG cylinders, which many people avoid since they are unsafe, Gohar added.

Unlike many other countries where LPG cylinders are popular, most Pakistanis in major cities consume gas supplied by SSGC and SNGPL's distribution network. That gas is not only cheaper – given the heavy subsidy that comes along with it – it is expected to have a more constant supply, unlike LPG whose supply can fluctuate during the winter season.

The domestic sector is one of the leading gas-consuming sectors in the country. With 30% share, power sector tops the list of gas consuming sectors, followed by the domestic sector (21%), fertiliser (19%), captive power (10%), general industry (10%), transport (7%) and commercial (3%), according to the April 2015 report of the Ministry of Petroleum and Natural Resources.

The lifting of sanctions against supplying gas for high-rise buildings has now forced representatives of industrial associations to demand that the government remove the ban on industries as well.

The situation is not that simple for the government. Despite the import of LNG, Pakistan is not in a position to meet its rising gas demand.

Pakistan produces 4 billion cubic feet of natural gas per day (bcfd) against its demand for over 6 bcfd.

The industrial sector might just have to wait a bit longer before it can be added to the gas distribution network. For now, residents of new high-rise buildings can finally cherish the news of being added on the transmission network.

The writer is a staff correspondent

Published in The Express Tribune, April 18th,  2016.

Like Business on Facebook, follow @TribuneBiz on Twitter to stay informed and join in the conversation.