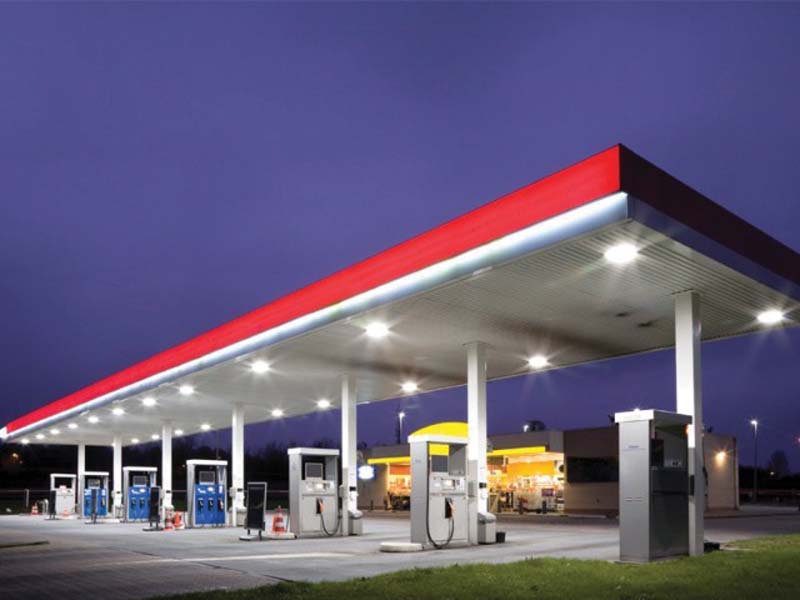 ---
KARACHI:



Just a few years ago, Hascol Petroleum Limited (HPL) was a rather unknown entity, struggling to survive in the challenging oil marketing business.




Its rundown retail outlets, selling petroleum products under the names of 'Tiger Super' and 'Rocket Diesel' were dependent on other companies for refills.

Kuwait oil workers begin open-ended strike

Even competitors did not take it seriously. "An upstart venture," they thought, "which would fizzle out soon."

But then, in 2009, the unforeseen and unpredictable happened.

Sales started to grow, doubling year after year. The company rebranded itself and went on a spending spree; leasing large storage tanks and building its own.




It got listed on the stock exchange and its share became one of the most actively traded. Last year, Vitol; the world's largest commodity trader, bought a 15% stake in Hascol.

The company now aims to become the largest private petroleum marketer in Pakistan. By 2017, it will have the second largest capacity to store petroleum products – even ahead of Shell Pakistan.

While the partnership with Vitol has secured reliable supplies at competitive prices, the tanks with a capacity to hold 200,000 tons give it leverage over others when it comes to managing supply chain.

Islamic State makes $500m a year from its oil business

The entire operation is run from a small office in The Forum, Karachi.

The story

Many conspiracy theories have surfaced along the way.

People said Hascol made money by manipulating the complicated freight pool structure, which is used to keep price of petrol and diesel at par across the country. Others accused it of bribing people at power plants to get business. However, none of this deterred Hascol's Chief Operating Officer Saleem Butt, who even today, effectively runs the day-to-day affairs.

A chartered accountant, who rose among the ranks during his 14-year stint with Shell Pakistan, Butt joined Hascol in 2009. Since then, the company has been on the move.

Hascol's founder and Chairman Mumtaz Hasan Khan; a well-known Pakistani oil trader, by that time, had already built a wide retail network but the source of supply was missing.

Butt wanted to secure the supply-end first but the company did not have any credit lines and none of the banks wanted to work with it.

"It was a very small business when I joined in. We were selling only 4,000 tons a year," he said in an interview with The Express Tribune.

The change occurs

According to Butt, a chance encounter with Hussain Lawai, a seasoned banker changed everything. Lawai had returned to Pakistan in 2008 and was busy establishing the Summit Bank when Butt ran into him on a flight.

"Then one day he saw me at his office where I had gone to get credit for Hascol. He gave us the loan," Butt said.

PSO sends back ship carrying poor quality petrol

Armed with a letter of credit from Lawai's bank, he proposed to lift furnace oil from Pakistan Refinery Limited (PRL).

Hascol then started supplying furnace oil to industrial consumers and independent power producers (IPPs). But this is where his side of the story gets a bit blurry. Getting business from IPPs was easy. Besides PSO, there were other well established players like Shell already in the market. How could a small company like Hascol penetrate so easily?

How Hascol did it

Industry people say Hascol was able to do that by offering discounts, which other companies were not able to do because of strict compliance and audit requirements. The cost of furnace oil is passed on to power consumers in shape of fuel tariff. A little cutback was easy money for IPPs.

Butt doesn't give much explanation. "Other companies were also trying but you can't undermine my efforts," is all he said on the matter.

Nevertheless, that was just the kind of break Hascol needed.

Banks gave credit for 21 days while the company received advance payments from IPPs. "So we took the money and started purchasing diesel, which sold immediately. We literally had to beg other companies to give us small parcel of supplies."

The practice of rolling-over cash would become Butt's hallmark.

Hascol also become the first private company to import petrol when demand surged in 2012 in consequence of regular CNG outages. "We realised that if FOB price could be negotiated then even the smaller petrol consignments could be imported at better price than PSO's," said Butt.

Involvement of traders, the process of changing RON specification from high grade petrol produced in Middle East to the low grade sold in Pakistan and tendering requirements means costs of PSO are often higher.

Similarly, Shell Pakistan pays technical service fee to parent company besides maintaining very high standards of quality control in its supply chain – something that could also be used by smaller players to their advantage.

Here, once again it was Lawai's bank, which gave credit for imports and soon Hascol was importing 50,000 tons a month for itself and other companies. Its credit lines increased to $50 million as more banks got involved.

Now the company has credit lines of $240 million. In 2015, its sales were worth Rs94 billion.

Falling oil prices - opportunity or threat

"Whatever Hascol has achieved, I'll give 50% credit for that to Hussain Lawai," Butt said, stressing on the role a bank plays in petroleum marketing business.

Yet it was Butt himself who expertly managed Hascol's cash flows to finance largest capital expenditure by a marketing company on infrastructure. He used the company's increasing cash flow to finance construction of storage tanks. "If your daily collection is Rs300 million then it should not be hard for you to finance a project costing Rs250 million," he said.

"We don't have to pay the contractor the entire sum altogether. I used operational cash flow to make payments in small parcels. Along the way I approach bank and ask them for a loan and then replenish the working capital. Our model has worked excellently.

It's a case study but instead people criticise us."

Butt said the deal with Vitol was a major victory for Hascol. "We have locked supplies at a competitive price," he said.

About the criticism that ordinary shareholders did not benefit from the deal since majority shareholders including Butt himself only sold part of their shareholding, Butt said the deal helped improve company's long term outlook.

Hascol is now in process of buildings its own fleet of tankers and strengthening lubricant business.

The writer is a staff correspondent 

Published in The Express Tribune, April 18th,  2016.

Like Business on Facebook, follow @TribuneBiz on Twitter to stay informed and join in the conversation.
COMMENTS (1)
Comments are moderated and generally will be posted if they are on-topic and not abusive.
For more information, please see our Comments FAQ