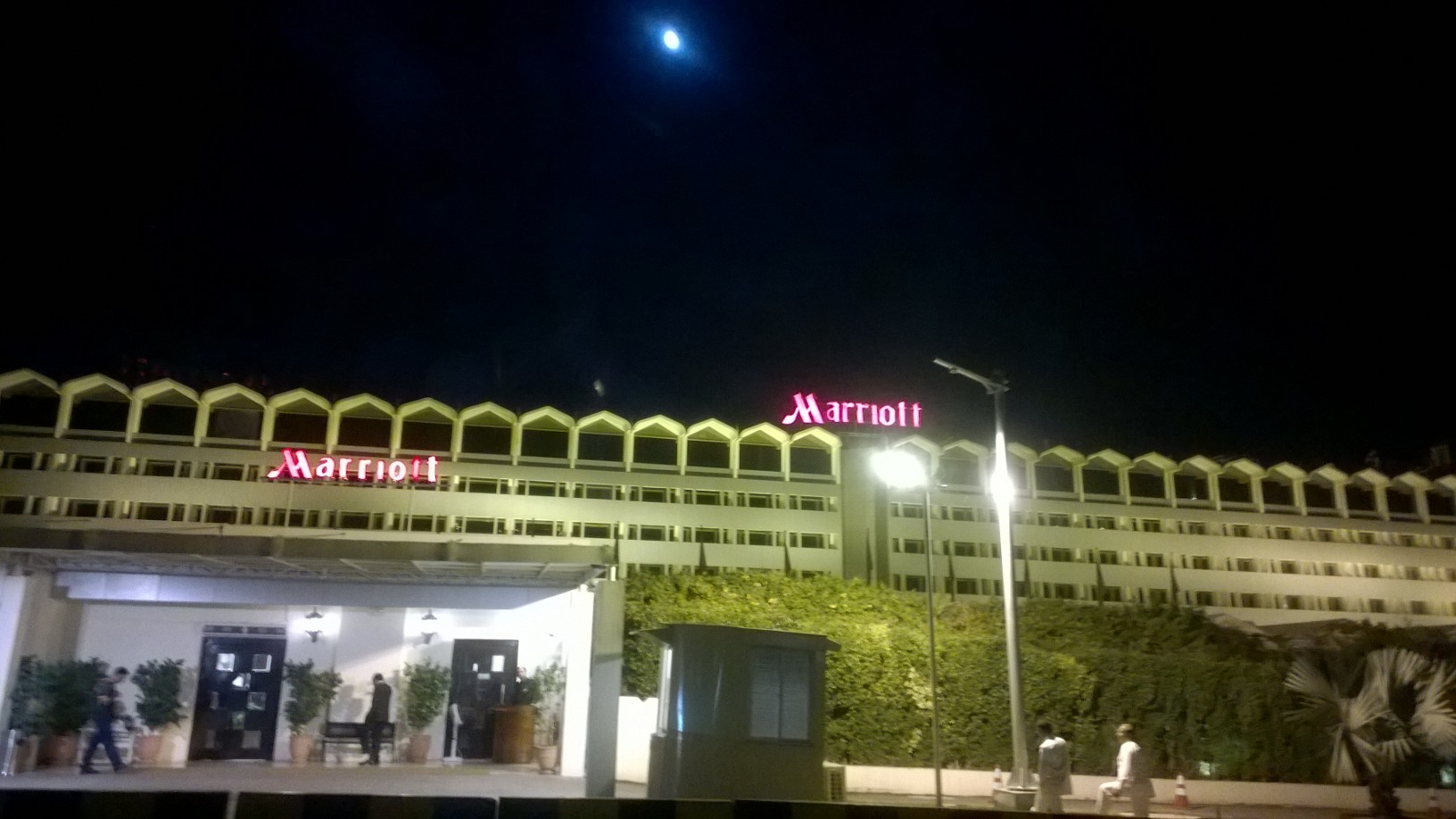 ---
ISLAMABAD: The United States has advised its citizens to avoid the area around Islamabad's Marriott hotel in the wake of an imminent terror threat.

"The embassy is aware of a general but uncorroborated threat against the Marriott hotel in Islamabad. US citizens are advised to avoid the area for the next several days to allow time to assess the situation," said an advisory posted on the website of the US embassy in Islamabad on Saturday.

The embassy reminded US citizens there was an active travel warning for Pakistan issued on April 7, 2016 and a worldwide travel alert issued on November 23, 2015.

"US citizens are urged to defer all non-essential travel to Pakistan. US citizens in Pakistan are strongly urged to avoid hotels that do not apply stringent security measures," the statement said.

US Embassy warns citizens about 'credible threats' in Turkey

"The Mission reminds those US citizens considering travel to or remaining in Pakistan despite this warning to enroll in the Smart Traveler Enrolment Program (STEP), keep a trusted friend informed of your movements in country, maintain vigilant situational awareness, avoid large crowds, keep a low profile, and avoid visiting locations frequented by Westerners," it added.

US embassy warns citizens over possible Tunisia mall attack

The message pointed out that official US Mission personnel and visitors were not allowed to use public transportation and were not authorised to stay overnight in hotels in Pakistan.

"US citizens should exercise caution when traveling in the country, keeping in mind the high security threat level," the mission's advisory said.

US embassy warns of 'imminent attack' in Kabul

US travellers were also asked to vary their times and routes when traveling anywhere in Pakistan, and to avoid travel patterns to any such locations that might allow other persons to predict when and where they will be.

"US citizens are further advised to verify that travel documents, visas, and residency documents remain valid and accessible at all times," the embassy said.

A suicide truck bombing on Marriott hotel on September 20, 2008 killed over 54 people and injured dozens others. Several Americans were among the dead but Pakistani casualties were in majority.
COMMENTS (9)
Comments are moderated and generally will be posted if they are on-topic and not abusive.
For more information, please see our Comments FAQ