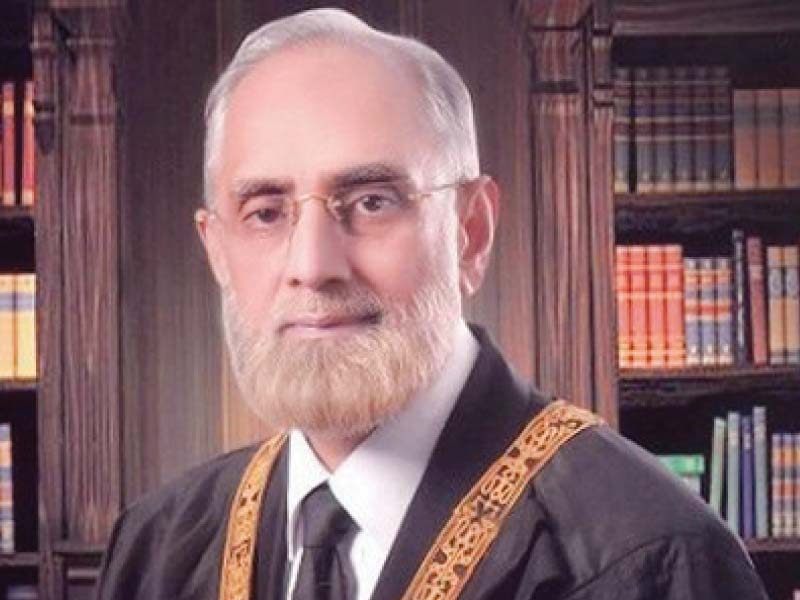 ---
ISLAMABAD: Chief Justice of Pakistan Anwar Zaheer Jamali took suo motu notice on the illegal appointments, promotions and adjustments in the Sindh health department without publishing any advertisement or holding any interview.

This is the current year's first suo motu initiated by the chief justice.

The CJP took the initiative after an application was filed by president of the Jacobabad chapter of Pakistan Para Medical Staff Association Akber Ali Khoso.

The appellant contended that the illegal selections were made on the basis of bogus structures in the provincial health department.

He stated that he had approached the apex court after exhausting all possibilities, adding that he had sent in complaints to the National Accountability Bureau (NAB), relevant federal and provincial authorities without any success and it appeared as if his applications had been dumped.

Requesting the apex court to order verification of all such appointments, the applicant attached a list of 273 persons, who were "illegally appointed, promoted and adjusted and absorbed". He insisted that if they were found to be wrong or fake the apex court should take "necessary legal action be taken against all corrupt persons".

Earlier, Supreme Court's Human Rights cell sought details in this regard from the Sindh health department.

Subsequently, a reply was submitted, which stated that an inquiry, conducted by senior officers, had been ordered and the consequent report was deemed unsatisfactory. It further submitted that the department had sent the matter to the anti corruption authorities for detailed inquiry. The provincial health department assured that action would be taken as soon as their (anti-corruption authorities') report was received.

However, the CJP expressed dissatisfaction over the report and ordered to convert the application into a constitutional petition under Article 184 (3).

He also ordered to fix the matter for hearing before the bench. Similarly, notices were also issued to the secretary health and the advocate-general of Sindh.

Published in The Express Tribune, April 17th, 2016.