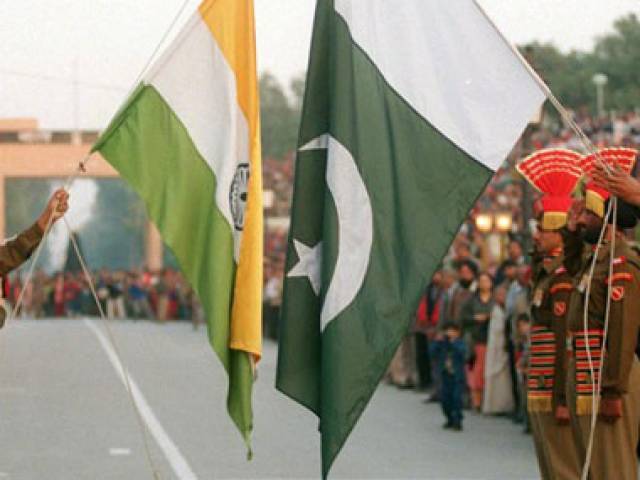 ---
ISLAMABAD:



Had Muhammad Ali Jinnah, Mohandas Gandhi, Jawaharlal Nehru, Vallabhbhai Patel, Abul Kalam Azad and others came to terms to remain united after the British left, neither would India have been split, nor would the ruthless slaughter of Muslims, Sikhs and Hindus happened.




The situation began with uncertainty, anxiety, fear and suspicion at the grassroots, which adversely affected relations between the three communities, who, once neighbours, friends and acquaintances, became foes and started spilling each other's blood.

Though over 10 million people, mostly Punjabi, crossed the border, some 500,000 to 800,000 were killed in the lead up to the partition, during, and after. It was coming of age, not parting of ways.

This was the crux of the discussion during "1947: The Parting of Ways" at the ILF. Historians Ishtiaq Ahmed, Sudheendra Kulkarni, and Prof Ilhan Niaz were the speakers, while FS Aijazuddin was the moderator.

Ahmed began by saying that when the demand for Pakistan gained momentum in the 40s and Muslims began discussing a new homeland at almost at every forum, recurring and gradually escalating incidents of violence started occurring in Lahore, Rawalpindi, Amritsar and other parts of Punjab. Sikh and Hindus began to migrate from Western Punjab in large numbers and Sikhs from eastern Punjab demanded the division of Punjab on the basis of religion as they were apprehensive that in an Islamic country, they would no more be secure, he said, adding that Jinnah and Liaqut Ali Khan's negotiations with Sikh leaders from Punjab and Patiala on the possibility of their joining Pakistan had failed. He said that all efforts by Jinnah, Gandhi, Nehru, Mountbatten and other leaders failed to find a common ground to avoid the bloodbath and rioting that culminated in the partition of India, leaving behind a trail of destruction and annihilation.

Kulkarni said that though the demand for a separate Muslim country was just and democratic, they way it came into being was tragic, referring to the loss of life on all sides. He also said that the way the two new states delineated and adopted positions (towards each other) was in total antithesis to the position taken by Jinnah and Gandhi, who categorically announced that citizens of both countries would not have needed visas to cross borders. "It was actually the coming of age of the two states," he said. He also shared that when Jinnah was informed by the Indian government about government acquisition of his Mumbai house, he replied, "'Don't break my heart. I built this house, rather than bought it'. Mumbai was still very close to his heart and he intended to back there one day." He added that partition shattered the dreams of Jinnah and Gandhi as the exodus of Muslims, Hindus and Sikhs from both sides was against both men's respective visions for their states.

Prof Niazi said that certain destabilising factors including economic ones contributed to partition. Kulkarni said India whole-heartedly accepts Pakistan and was eager to see it prosper. Both Kulkarni and Ishtiaq said that if European countries could function and operate as one entity, why not Pakistan, India and Bangladesh. They advocated an easy visa regime and the promotion of more people-to-people contacts for the mutual wellbeing and prosperity of the people. "Let's make South Asia an integrated nation," they said.

Published in The Express Tribune, April 17th, 2016.