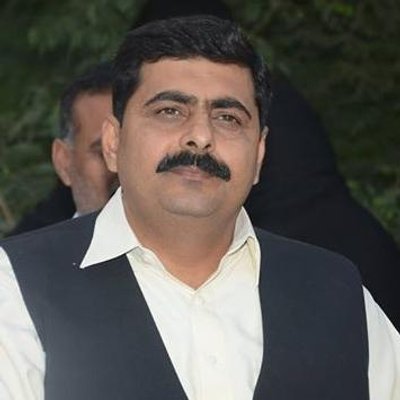 ---
OKARA: Okara police on Saturday arrested Anjuman Muzareen Punjab (AMP) general secretary Meher Abdul Sattar under the Section 16 of the Maintenance of Public Order Ordinance (MPO). Earlier, permission for a peasants' convention scheduled for Sunday (today) was denied on Friday. The district administration has also banned assembly of five or more people and display of weapons under Section 144 of the Criminal Procedure Code.

In a statement, Okara DPO Muhammad Faisal Rana said Sattar had been taken in preventive custody. "There are more than 150 cases registered against Sattar for harbouring terrorists and facilitating land grabbers," the DPO said. "These measures are being taken under the National Action Plan. The police have been tasked with assisting Pakistan Army in dealing with people who present a threat to the writ of the state."

The DPO said district police were patrolling GT Road to maintain law and order.

On Friday, Sattar had told newsmen that the district coordination officer had sent a letter to the AMP, asking its leaders not to hold the convention planned on International Peasants Day at village 4/4L.

Several leaders of Pakistan Peoples Party (PPP) and Awami Workers Party (AWP) condemned the arrest.

PPP's Jahanara Wattoo took to Twitter to urge the government not to take sides in the matter.

"The government must not become party to a dispute between AMP and the Pakistan Army. April 17 is International Peasants Day. The AMP should be allowed to get together to voice their issues," she said.

AWP's general secretary Farooq Tariq said, "The National Action Plan (NAP) seems to be serving primarily suppressing dissent."

"The AMP had arranged the convention to press for land rights, a fairer distribution of agricultural resources and an end to state violence against households of peasant associated with the AMP. It would have been a peaceful assembly of Pakistani citizens striving for their rights in accordance with the parameters set by the country's Constitution. In banning the assembly of five or more people, the district administration and the police have exposed the authoritarian character of the state institutions and the military establishment's continued disregard for constitutional safeguards available to the country's citizens," Tariq said.

Published in The Express Tribune, April 17th, 2016.
COMMENTS
Comments are moderated and generally will be posted if they are on-topic and not abusive.
For more information, please see our Comments FAQ