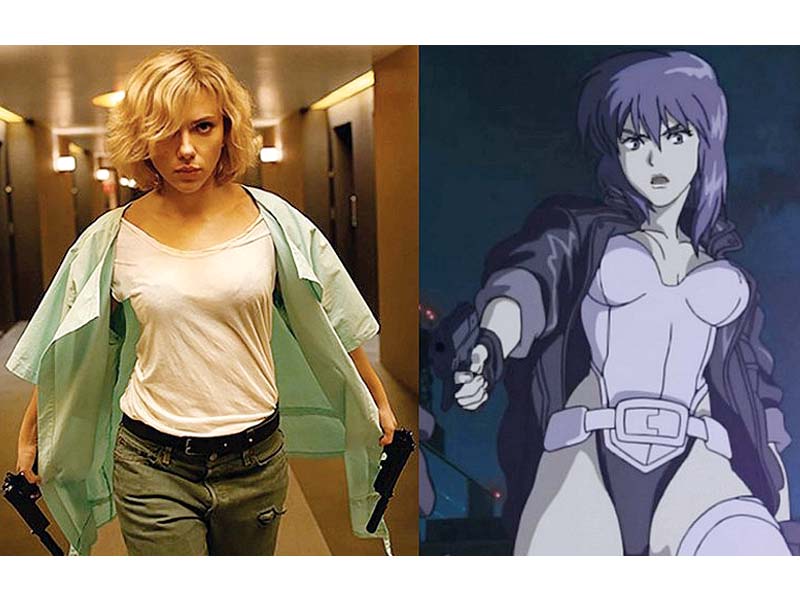 ---


Hollywood star Scarlett Johansson has been plunged into a whirlpool of Twitter bashing over her casting in the Ghost in the Shell film, a remake of a classic Japanese anime. The first look of the movie featuring Johansson as a cyborg policewoman, Major Kusanagi was released on Thursday and since then social media has been ablaze with comments about the 'inappropriate' casting, reported The Guardian.




"I like Scarlett Johansson as an actor but she already has Black Widow. She didn't need to take an Asian heroine from an Asian actress," tweeted a blogger. California-based comic book writer Jon Tsuei also posted a series of tweets, one of which read, "This casting is not only the erasure of Asian faces but a removal of the story from its core themes." "Don't get me wrong, but really, Hollywood? You couldn't find an Asian actress for Ghost in the Shell?" And that's just the tip of the iceberg. High-profile critics also include the likes of actor Ming-Na Wen, who portrays Melinda May in TV show Agents of SHIELD and was also the voice of Disney's Mulan.

Is the new 'Jungle Book' really a bare necessity?

While most people stand against the casting decision, there are some who noted Johansson's appearance in the film was almost identical to the original anime's presentation of Kusanagi, irrespective of her race. Others suggested that East Asian Hollywood actors, such as Pacific Rim star Rinko Kikuchi should have been cast for the role instead. On the same note, another tweet read, "Scarlett Johansson is a good actress. But when's the last time you saw a major Hollywood film with an Asian lead not named Pacific Rim?"




The original Ghost in the Shell and the classic comic book on which it is based revolves around Kusanagi in a dystopian crime story set in 21st-century Japan. Kusanagi is a cybernetically enhanced counter-terrorist operative hunting a dangerous hacker. Despite the provenance of the story, a majority of the roles in the upcoming Dreamworks' adaptation were given to non-Asian actors. It hasn't been revealed whether or not Johansson's version will retain the original name, with recent press releases only referring to her character as 'Major'.

When the cast was initially announced in late 2015, angry campaigners launched a petition to have Johansson dismissed, and replaced with an Asian female lead. The petition has so far been signed by over 65,000 supporters. Despite the petitions and the Twitter uproar, the team continues to work on the film, which is expected to release on March 31, 2017.

Hollywood has previously been criticised for casting white actors in East Asian roles, such as in the case of The Conqueror(1956), in which John Wayne stars as Genghis Khan, and Breakfast at Tiffany's(1961), with Mickey Rooney playing the Japanese caricature IY Yunioshi.

Published in The Express Tribune, April 17th, 2016.

Like Life & Style on Facebook, follow @ETLifeandStyle on Twitter for the latest in fashion, gossip and entertainment.