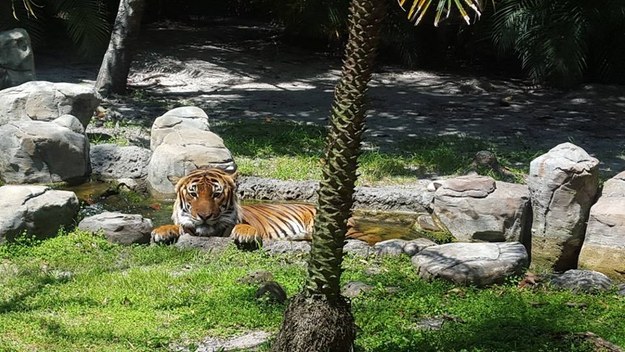 ---
In a rare incident, a tiger killed a 37-year-old woman Florida zookeeper, making it the first fatal attack at the West Palm Beach zoo on Friday.

Stacey Konwiser, the keeper, was fatally bitten by the tiger when she was out of view of guests in an enclosed area.

The victim had sustained a severe bite wound after which the male Malayan tiger was tranquilised to provide prompt aid to Stacey.

Sea lion takes a booth at San Diego restaurant on the beach

However, the zoo guests remained out of danger during the whole episode, according to zoo officials.



It could not be ascertained what caused the attack which happened in the afternoon but Stacey was described as skilled and proficient in taking care of the zoo's tiger by the officials.

"We have safety protocols for when incidents like this occur," Naki Carter, an official at the zoo, said. "We initiated those safety protocols."

Endangered tiger killed in Myanmar after attack

Other staff members of the zoo mourned the sad and tragic death of their colleague.

"There are no words to describe," Carter said, adding, "We've lost a family member. This is a family that is in mourning right now."



The article originally appeared on BuzzFeed.