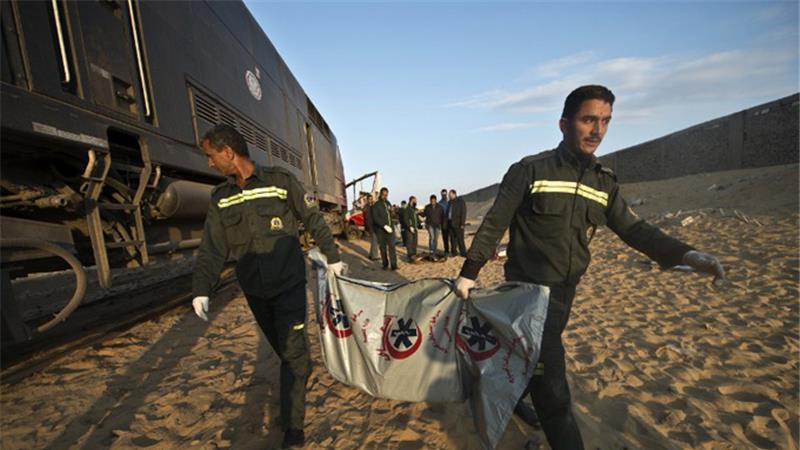 ---
CAIRO: Eight people were killed in southern Egypt when a vehicle crashed into a passing train on Saturday, a health ministry official said.

Eight people were also injured in the accident in Aswan province, Ehab Hanafy said.

He said the driver of vehicle, which was transporting passengers for a fare, lost control and drove into the train as it was passing, crashing into its side.

19 killed in bus, truck collision in Faisalabad

It was not immediately clear whether the vehicle was a microbus or an old sedan fitted out to carry more passengers.

Such accidents are common in Egypt. In March 2015, seven people were killed when a school bus and a train collided near Cairo.