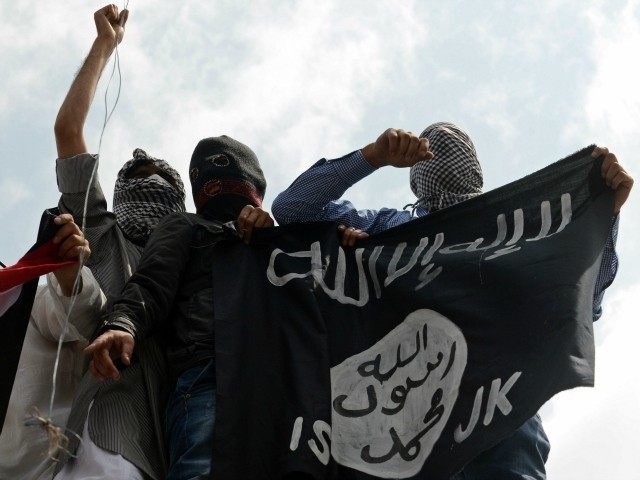 ---
BEIRUT: The Islamic State group made gains in northern Syria on Saturday from both government forces and their rebel opponents, a monitoring group said.

The northern province of Aleppo borders Turkey and is criss-crossed with supply routes that are strategic for practically all of Syria's warring sides.

Islamic State calls for murder of British-Pakistani cabinet member

On Friday, Islamic State fighters seized another border village in their offensive against non-extremist rebel groups in the province, the Syrian Observatory for Human Rights said.

The Islamic State counterattack has rolled back rebel gains in the border area, which had seen advance them from Azaz, a town eight kilometres (five miles) south of the Turkish border, towards IS bastions further east.

"The Islamic State gains have cut off opposition territory around Azaz from rebels in the town of Dudyan further east," Observatory head Rami Abdel Rahman said.

"Now the rebels in Dudyan are practically surrounded by Islamic State."

The extremist group also advanced against government forces near Khanasser, a battleground town southeast of Aleppo that has changed hands several times.

The road through Khanasser is the sole link between government-held areas in and around Aleppo and those in the rest of the country.

On Friday, Islamic State took several hilltops in the area but had not yet cut the supply route, Abdel Rahman told AFP.

Obama heads to Riyadh for talks on Islamic State, defense

In Aleppo itself, two civilians were killed by rebel fire on a residential neighbourhood in the government-held west of the city, the Observatory said.

Aleppo was once Syria's commercial hub, but since rebels seized eastern districts in 2012 a front line has carved through the heart of the city.

The escalating clashes in Aleppo province have strained a fragile ceasefire in place since February 27, and left more than 200 combatants dead in the past week.

Islamic State and its rival Al-Qaeda are not party to the truce.

In total, more than 270,000 people have been killed since conflict first erupted in Syria in 2011.