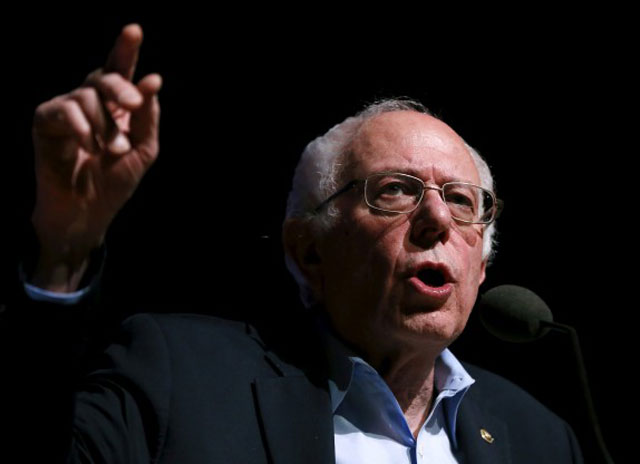 ---
VATICAN CITY: Pope Francis met US presidential candidate Bernie Sanders on Saturday morning before leaving for a visit to the Greek island of Lesbos, a participant at the meeting said.

Columbia University Professor Jeffrey Sachs told Reuters that the meeting took place in the Vatican guesthouse where the pope lives and where Sanders had spent the night after addressing a Vatican conference on social justice.

Clinton, Sanders face off in New York debate

The Vatican had said before the conference that a meeting was not planned. Sachs said Sanders, who was accompanied by his wife, and the pope spoke for about five minutes. Sachs, his wife and a Vatican official were also in the room.

Sachs, who has advised the United Nations on climate change, said Sanders thanked the pope for his pronouncements on the need for morality in the global economy and statements in defence of the environment.

"The pope thanked the senator for coming to the meeting and for coming to speak about the moral economy," Sachs said.

Asked if the meeting could be interpreted as political, Sachs said: "This was absolutely not political. This is a senator who for decades has been speaking about the moral economy."

Clinton, Sanders spar in uproarious debate

In an address at the Pontifical Academy of Social Sciences on Friday, Sanders decried the "immoral" gap between the world's rich and poor that he said was worse than a century ago.

The Democratic hopeful from Vermont has campaigned on a promise to rein in corporate power and level the economic playing field for working and lower-income Americans whom he says have been left behind, a message echoing that of Pope Francis.