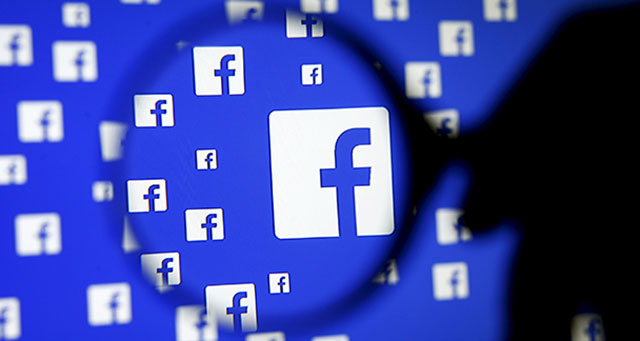 ---
Social networking giant, Facebook, which is known for its constant updates, seems to have something new for its users yet again. It appears that the company is quietly testing a revamp, adding several new features to the news feed.

Reports revealed that if launched, the new feature will be the biggest thing to happen to Facebook's news feed since it was first introduced.

Facebook tests new feature to target online harassment

The internet giant, according to screenshots that went viral on Twitter, is currently testing a layout for cellphones which will contain several news sections, with topics including World & US, Sports, and Food. The main news feed (default) will however remain the same.


Whoah. Massive change to the Facebook news feed. Anyone else seeing this? pic.twitter.com/EA3dFQRS6y

— Tom Critchlow (@tomcritchlow) April 15, 2016


While it remains unclear whether or not the feature will be officially launched, speaking to Mashable, Facebook confirmed that "it is testing the new, sectioned news feed, in addition to the current format."

"People have told us they'd like options to see more stories on Facebook around specific topics they're interested in," a Facebook spokesperson said via email.

"So we have been testing a few feeds for people to view more and different stories from people and Pages based on topic areas."

With sections appearing at the bottom of the screen, users will be required to tap on a section of their choice, following which news articles related to the topic will appear.

Facebook rolls out expanded 'reactions'

With this feature, users will be able to stay updated with their choice of articles compiled under one hub.


And in a HUGE paradigm shift they're now asking me to add people as "friends" who I don't know... pic.twitter.com/ZW8bTAk93X

— Tom Critchlow (@tomcritchlow) April 15, 2016


"There's a lot more content now with multiple feeds, instead of one," Tom Critchlow, a marketing consultant who posted images of the revamped feed to Twitter, told Mashable. "As for the news and sports feeds, they have posts from my friends too and it feels very much more like a news aggregator rather than a personal space."


Fascinating- they're turning the feed into twitter. Clearly trying to turn the feed into consumption and push engagement to messenger/groups

— Tom Critchlow (@tomcritchlow) April 15, 2016


"I can't help but see a lot of Twitter ties here, such as turning the default feeds into places you go to get news with third-party content, while Facebook Groups, Instagram and Messenger places would be where you share personal content," Critchlow said.

This article originally appeared on Mashable