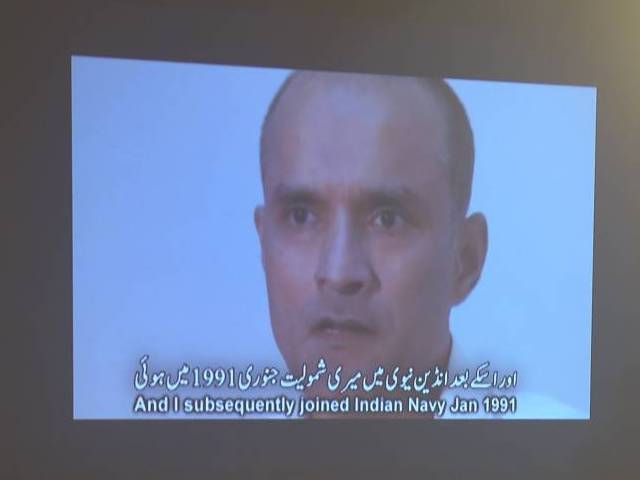 ---
In a bid to continue its work against Indian spy agency RAW'S involvement in Pakistan, the Foreign Office briefed on Friday the envoys of Arab countries and ASEAN member states on the arrest of officer, Kulbhushan Yadav, and his subsequent confession about Indian sponsored subversive activities and terrorist financing to destabilise the country.

"During the briefing of foreign diplomats at the ministry of foreign affairs it was emphasised that in order to achieve regional peace and stability, it was imperative that Indian immediately stops its interference in Pakistan and resolves all contentious issues, including Kashmir dispute, through the process of sustained dialogue," a  statement issued by the FO said.

For regional peace: India asked to stop subversive activities

Days after Yadav's arrest on March 3 from Balochistan, where he was training separatists for terrorist attacks along Pakistan's coastal areas, Pakistan handed over evidence pertaining to the Indian spy's arrest to key world powers, including the US and the UK.

Further, Army chief General Raheel Sharif had taken up the matter with Iranian President Hassan Rowhani during the latter's recent visit to Islamabad, while Interior Minister Chaudhry Nisar Ali Khan also discussed the issue with Iranian Ambassador Mehdi Honardoost in a meeting.

Yadav, an Indian Navy commander and agent of the RAW, was arrested in a raid near the Pak-Afghan border town of Chaman. He was earlier posted at Chabahar port in southeastern Iran where he lived with his wife and two children.

Detained Indian spy's complacency led to his arrest: report

Pakistan has repeatedly claimed that India was stoking violence, especially in Balochistan to sabotage the China-Pakistan Economic Corridor (CPEC), a gigantic project of road and railway networks linking China's Xinjiang province with Gwadar port.

Last year, Pakistan's permanent representative at the United Nations Maleeha Lodhi had handed over dossiers containing evidence of India's involvement in Balochistan and other parts of the country.
COMMENTS (7)
Comments are moderated and generally will be posted if they are on-topic and not abusive.
For more information, please see our Comments FAQ