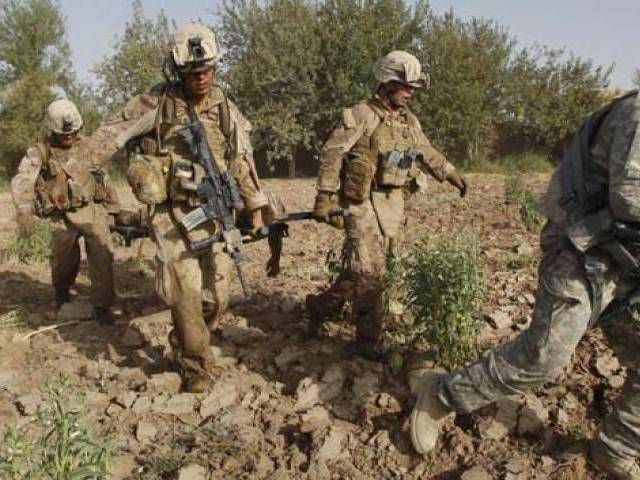 ---
ISLAMABAD:



Pakistan on Friday dismissed newly declassified US documents that claimed that the country's premier spy agency may have facilitated a suicide attack on a CIA base in eastern Afghanistan in 2009.




"Allegations in the media on Pakistan's involvement with HQN (Haqqani Newtork) are preposterous," read a statement issued by the Foreign Office spokesperson on Friday.

Declassified US document suggests Pakistani link to attack on CIA agents

"In fact, we were shocked and deeply saddened when precious American lives were lost at the [Camp] Chapman facility in 2009 in an unfortunate attack that was later claimed by TTP in a publicly available video, featuring the suicide bomber with the leader of the TTP," Nafees Zakaria said.

The heavily redacted memo obtained by the National Security Archive, a non-governmental research institute at George Washington University, suggests that the Inter-Services Intelligence, and the Haqqani network were involved in facilitating the attack.

The December 30, 2009 attack on forward operating Base Chapman in Khost in eastern Afghanistan, carried out by a Jordanian doctor who was working as a double agent for al Qaeda and the Taliban (as determined by an internal US investigation), was one of the most devastating in the history of the Central Intelligence Agency (CIA), killing seven -- including the CIA's station chief -- and wounding six.




At the time, Islamabad was locked in a pitched battle with the Taliban and had concluded a second military push against them, codenamed Operation Rah-e-Rast, only months before in July 2009 as they wrested control of the scenic Swat valley from militants.

"We wish to remind that Pakistan is among the biggest victims of terrorism, having lost tens of thousands of innocent lives, including over 5,000 valiant personnel of law enforcement agencies, and economic losses to the tune of a hundred billion dollars," Zakaria stressed.

Pakistan giving Taliban leadership to Haqqani network, claims India's ambassador to Kabul

The spokesperson maintained that over the years Pakistan has conducted a series of military operations which severely damaged and weakened the Tehreek-e-Taliban Pakistan (TTP) and other militant and terrorist organisations.

"Pakistan is determined to eradicate the scourge of terrorism and has taken action against all terrorist elements, without discrimination," he asserted.

On Thursday, State Department spokesperson John Kirby stated that while the documents were released by them under a freedom of information request, he maintained that these were not "cables."

Kirby further said that the US has been consistently clear with the highest levels of Pakistan government on targeting all militant groups, including the Haqqani network, al Qaida, Lashkar-e Taiba.

"Government of Pakistan has made it clear publicly, repeatedly that it's not going to discriminate against groups."

Published in The Express Tribune, April 16th, 2016.