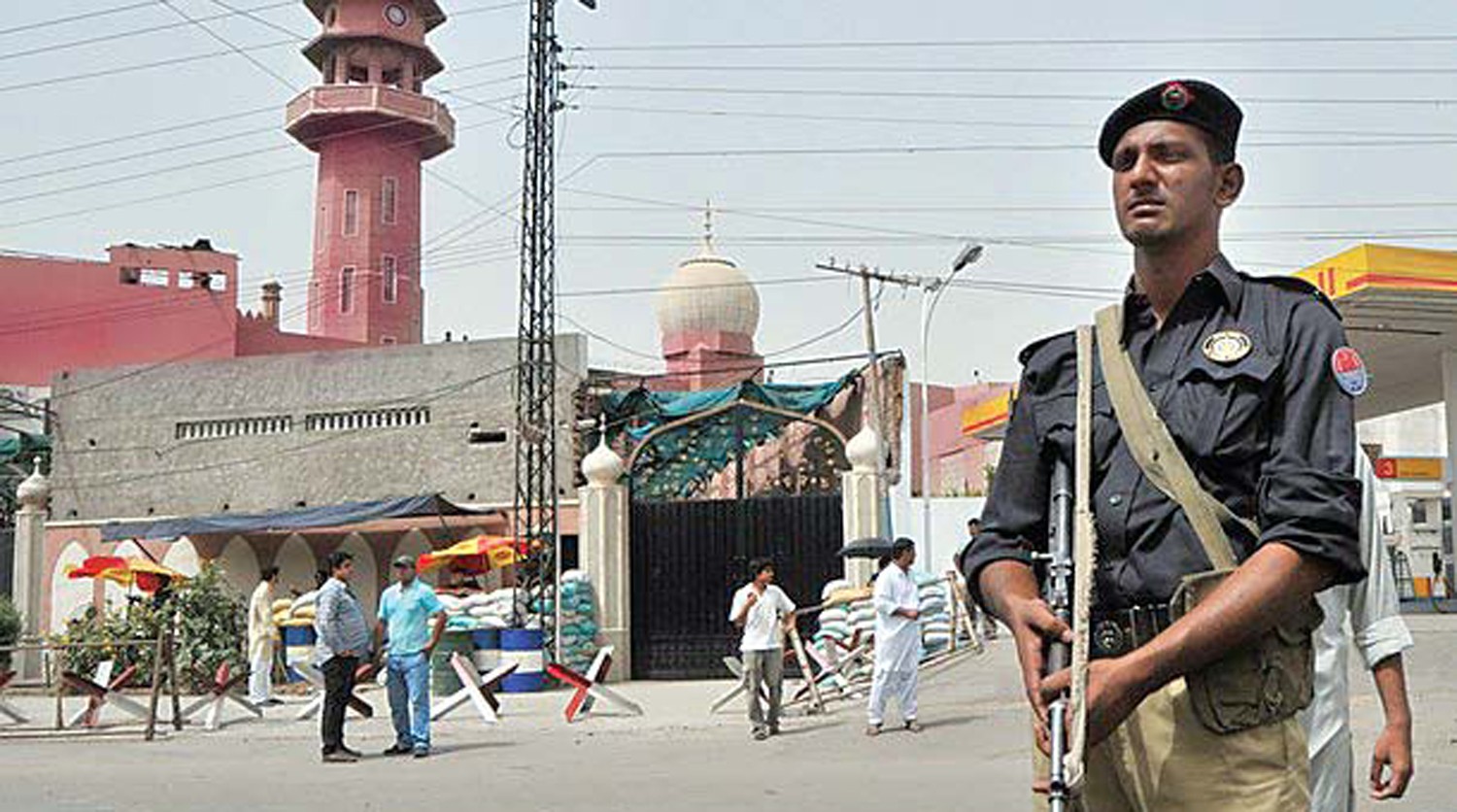 ---
SUKKUR: A car stops by an intermediate examination centre in Sukkur.

The man inside the car gives a man standing outside a scrap of paper and some money. The second man goes inside the station and hands the material over to a student. This is what happened outside the Government Girls High School on Tuesday and one of the men involved was a policeman. His actual job was to prevent cheating from taking place. Instead, an enterprising student enlisted his help. The police was not even dispersing crowds outside the college, which it is supposed to as Section 144 imposed in the vicinity, banning public gathering.

Photostat shops were also open even after the exam began despite strict orders by authorities to close the shops to ensure cheating does not take place. DPO Sukkur Aitzaz Ahmed Koraia said the policemen involved in administering cheating during the exams will not be spared or forgiven. Talking to Express News, ASP Sukkur City Asad Sarfraz said that he was surprised about the incident as the policemen are not supposed to enter examination centres. "Our department deploys police officials to control the law and order situation and ensure security outside the centre.

Our staff is not supposed to be inside," he explained. "We will take strict departmental action against all those involved. I doubt that people from our department are involved as we have very capable people deployed there," said Sarfraz. However, he said that he would set a precedent by punishing those responsible even if they were from a different department. "We will ensure that they are dismissed.
COMMENTS
Comments are moderated and generally will be posted if they are on-topic and not abusive.
For more information, please see our Comments FAQ