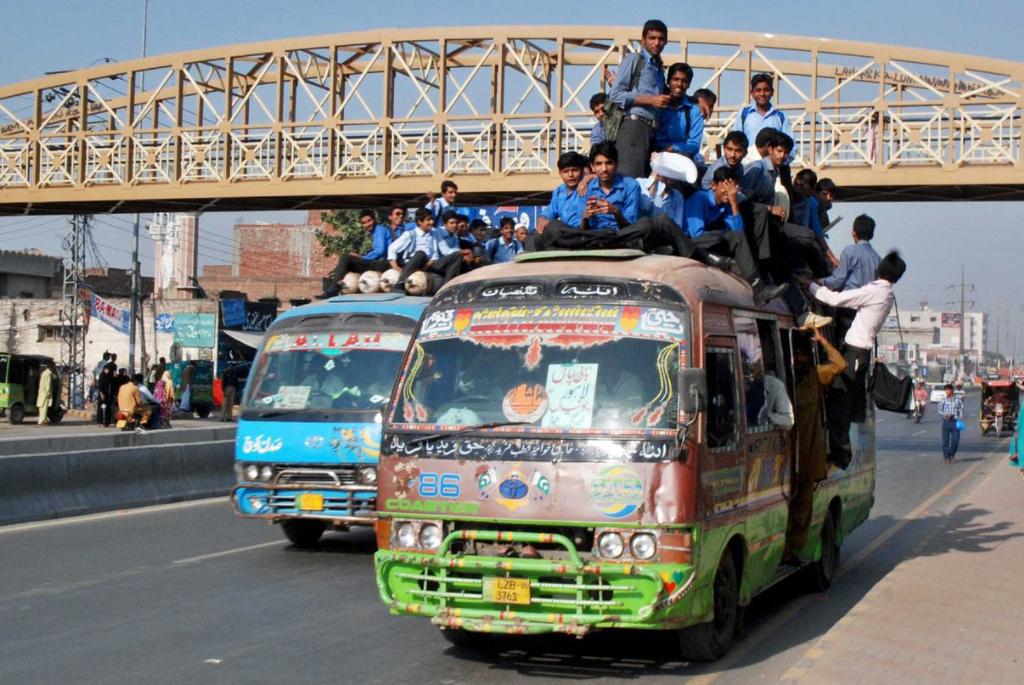 ---
LAHORE: The provincial government has initiated a crackdown on the screening of Indian films, soap operas and songs on public transport.

A public functionary told The Express Tribune that the action was being taken under the Punjab Motor Vehicles Rules and the Punjab Motor Vehicle Ordinance 1969. "Playing television, DVDs, VCDs and cassettes is banned on public transport. Many transporters have been violating the law. The government has decided to move against them. Since screening Indian films and songs is popular, the majority of transporters fined or booked were involved in playing such content," he said.

Documents available with The Express Tribune reveal that the government had fined transporters Rs5.1 million to date in this connection. According to the documents, 9,396 challans have been issued on this account and 106 licences have been confiscated. "The law is there to ensure passenger safety. Screening movies and songs can distract drivers' attention. It is also a nuisance for those not wanting to watch films or listen to music. Most transporters fined so far operate locally. However, action will also be taken against major transport companies if they violate the law," another official told The Express Tribune.

Parliamentary Secretary for Transport Muhammad Nawaz Chohan said screening Indian movies, songs and soap operas was illegal and the government was taking action against all those involved in the practice. Under the rules, he said, if a transporter wanted to screen a video, film, soap opera or song they could do so after obtaining permission from the Transport Department. "Permission can only be granted if the concern in question follows certain conditions. If music is to be played or a film has to be screened passengers should be provided headphones. The TV or screen should be placed in such a place where the driver of the vehicle cannot watch it and his attention isn't diverted," he said.

Chohan said Daewoo Sammi had been granted permission to screen videos. However, he said, the permission had expired and it was yet to approach the department for it to be renewed. "I warn all transport companies. Follow the law or brace for indiscriminate action," Chohan said. Transporters' Union president Haji Khalid said transporters supported the government's decision. Most of the time, he said, passengers requested drivers to screen a movie or play songs. He said transporters would comply with the law and the government's directives.

Published in The Express Tribune, April 16th, 2016.