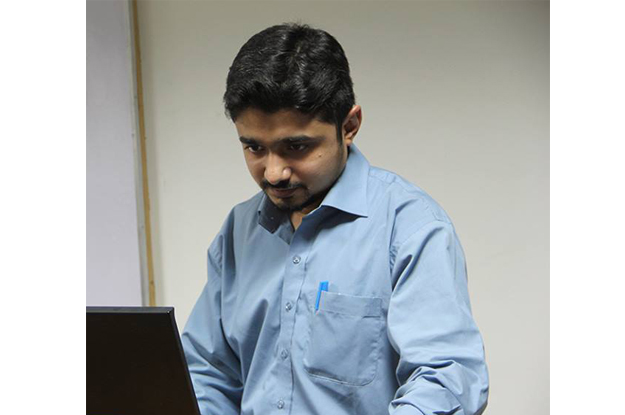 ---
LAHORE: A Pakistani researcher has developed a system to provide employment information and social media access free of cost to uneducated people over the phone.

The projects by Agha Ali Raza, an assistant professor at the Information Technology University's Department of Computer Science, extend his PhD work, named Polly – a voice-based game allowing users to record their messages, modify it using funny voice modifications and forward these to others.

His latest initiative, titled Hello Rozgar, is a phone-based job portal that serves as an alternate media for people who do not have access to computers or who cannot read or write.

Speaking to The Express Tribune, Raza said Polly was a social experiment.

He said that initially only four people were given access to Polly. They used it to send modified voice messages to their friends. He said the project was then modified to disseminate awareness messages about Ebola virus in Western Africa.

Raza said he had designed Polly with help from Roni Rosenfeld, his doctoral thesis adviser at Carnegie Mellon University, and Umar Saif, a thesis committee member and research collaboration partner.

Raza said Hello Rozgar carried job lists by people looking for employees and those looking for work that matched their skills. "It carries a feature enabling employers to look for candidates in their area. A system matching advertised jobs is part of the projects."

He said those looking for employees or jobs needed to register themselves with the system. It also provided information about various training opportunities, he said. He said a user could register by providing his name, the national identity card number, father's name, gender, age, profession, skills of interest and district and tehsil.

He said the programme then matched potential employers and employees based on the nature of job and location.

He said information about job seekers was available to employers who could contact them on their own.

Raza said that over the last six months Hello Rozgar had received more than 35,000 phone calls from more than 20,000 phone numbers. As many as 3,105 job seekers, 215 employers and 569 trainees were registered with the system, he said.

He said he believed that the project would benefit nearly 300,000 people from under-served portions of the society, including women, people from minority communities, people with little education and those living in remote areas.

His other project, called Baang, is an interactive social network for people who are unable to use a computer. "The system enables users to record and send a message… listeners might vote on the message and record and send a response as well," he said.

He said the system enabled users to interact with their phones. "I have also incorporated a moderation system so that people can flag inappropriate messages." Raza said a large number of women were using the system.

Published in The Express Tribune, April 16th, 2016.
COMMENTS
Comments are moderated and generally will be posted if they are on-topic and not abusive.
For more information, please see our Comments FAQ