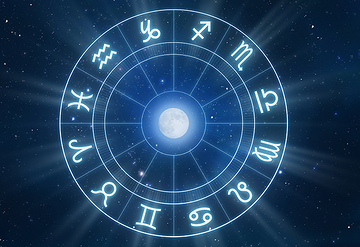 ---
Your Stars Today
Aries | March 20 – April 19


For ages you've known you'd have to tackle complex issues involving money, business and certain manipulative individuals. While, thus far, you've avoided these, the Full Moon, in a week's time, brings them to a head. Knowing that, gather your facts now and, when the time comes, you'll be ready to talk.

Taurus | April 20 – May 20




It's rare that you regard anybody with suspicion. Yet the somewhat underhand manner of one particular individual is causing you concern. While, judging by the current planetary setup, they may indeed be keeping crucial facts to themselves, these are of a strictly personal nature and have nothing to do with you.

Gemini | May 21 – June 20




There's an art to discerning that moment when a once-promising plan or idea must be acknowledged as a failure. It's not that you're stubborn but, rather, you really enjoy finding solutions for what seems a lost cause. Still, examine what you're dealing with and you'll realise this plan's going nowhere fast.

Cancer | June 21 – July 22




Judging by the current and coming planetary setup, even the simplest of plans are unlikely to last as you intended. By no means does this suggest that they'll be problems. On the contrary, there are several welcome surprises coming your way. Still, even the best of these will mean rethinking arrangements.

Leo | July 23 – August 22




On Tuesday your ruler the Sun moves into the crucial midheaven angle of your chart, which accents the structure of your life. Be prepared to rethink seemingly stable arrangements. This begins a cycle of, first, examination and then changes, some more extensive than anything you'd consider possible, even today.

Virgo | August 23 – September 22




As a Virgo, your pride often prevents you entrusting others with decisions, even those who know more than you. At the moment, this headstrong side of your nature could cause you real problems. If you can't turn things over to the individuals in question, at least ask for their advice.

Libra | September 23 – October 22




The adage is "as one door closes, another opens". The next few days will reveal the truth of this. Or they will if you've already said farewell to an arrangement you've been determined to keep afloat. It really must come to an end, if only to clear the way for what's next.

Scorpio | October 23 – November 21




Judging by the powerful link between Mercury and your ruler Pluto, it's unlikely you'll be able to avoid revealing certain facts you regard as strictly private. Ironically, once you're actually discussing things with others, those conversations will be so easy that you'll realise there was no point in being so discreet.

Sagittarius | November 22 – December 21




Nobody is happier about others rethinking their plans than a Sagittarius. First, you do so often enough. But it also means the individual in question is excited enough about something or, possibly, somebody, that they're rearranging their schedule. Still, reassure them. Not everyone has as easy-going an attitude as you do.

Capricorn | December 22 – January 19




Sometimes differences are simply that. However, the influence of powerful aspects to the uncompromisingly truthful Pluto, which is positioned in Capricorn, now and over the next few days, suggests the resulting exchanges will also be amazingly informative. Better yet, the more questions you ask, the more you'll learn.

Aquarius | January 20 – February 17




Although everybody is familiar with Mercury's retrograde cycle, each of the planets has its own period of reverse movement. That includes fiery Mars, which is now retrograde and is accenting alliances with both friends and colleagues. This suggests setbacks in plans. Frustrating as these may be, they'll be unexpectedly illuminating.

Pisces | February 18 – March 19




Sometimes those who're loudest and most persistent win arguments. At the moment, however, issues require a subtle strategy. Currently, that means doing a lot of listening. Initially, you worry others will gain the upper hand. Let them talk enough, however, and they'll soon undermine themselves, and without you saying a word.

Published in The Express Tribune, April 16th, 2016.
COMMENTS
Comments are moderated and generally will be posted if they are on-topic and not abusive.
For more information, please see our Comments FAQ