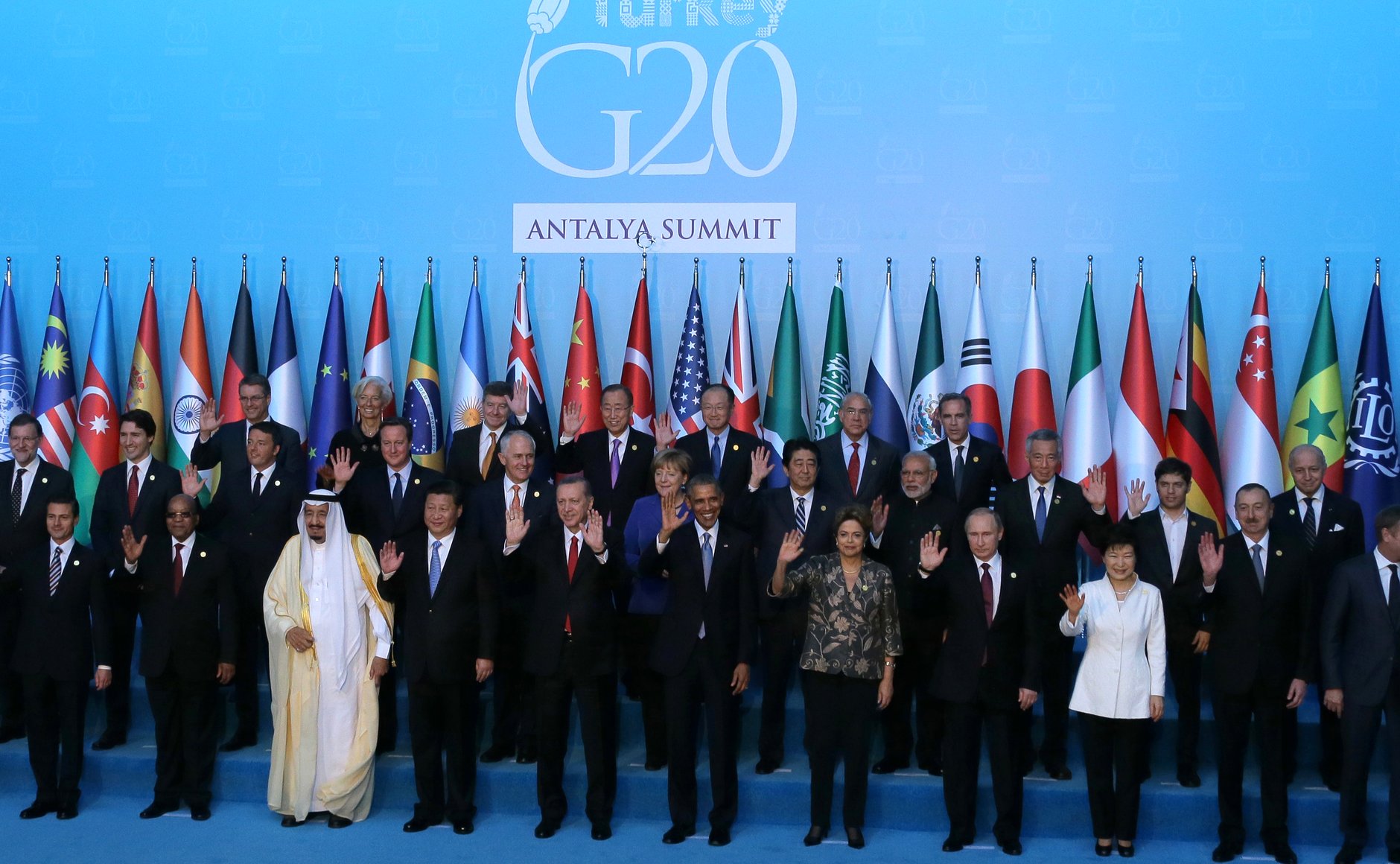 ---
WASHINGTON: Finance ministers of the world's top economies face pressure to do more for global growth and crack down on tax evasion when they gather Friday during the spring meetings of the IMF and World Bank.

Amid worries that the world economy is at risk of stalling, the G20 ministers face calls to take action to boost job-creating investment and fight off rising protectionist sentiment, including Britain's threatened pullout from the European Union.

They will also be confronted with an ambitious proposal from Europe's top five economies in reaction to the Panama Papers scandal that has exposed the extent of banking secrecy worldwide.

All Pakistanis named in Panama Papers face probe

Germany, Britain, France, Spain and Italy released a proposal Thursday calling for an international registry of the beneficial owners of anonymous shell companies to help fight tax evasion and money laundering.

The move was a reaction to the leak of millions of documents on anonymously owned shell companies from Mossack Fonseca, a Panamanian law firm that specialized in setting up such firms.

The trove showed the use of shell companies by prominent politicians including close associates of Russian President Vladimir Putin, family members of Chinese leaders, British Premier David Cameron, and the leaders of Iceland and Argentina.

Panama Leaks: Nisar renews offer for a 'consensus commission'

"The current events show that identifying the ultimate beneficial owner behind corporate structures is key to fighting tax evasion, money laundering and illicit finance effectively," German Finance Minister Wolfgang Schaeuble said in a news conference.

That could put the countries of the elite group at odds amongst themselves: some, including the United States, allow company owners to hide their identities in anonymous companies and trusts.

The concern about tax havens stirred a reaction from Panama, which has been singled out in the wake of the Panama Papers as non-cooperative.

"Panama's path to financial transparency is irreversible," Isabel De Saint Malo, Panama's vice president and foreign minister, said in a statement.

"To that end, we willingly and actively support diplomatic dialogue and domestic reform to address this global challenge," she said.

PM Nawaz departs for London amid Panama Leaks controversy

The G20 though will also have to answer to the broad worries voiced by the World Bank and IMF that world growth could slow to "stall speed" if nothing is done.

Earlier this week the IMF cut its world growth forecast for the third time in six months, to 3.2 percent, and said there were significant risks of a further slowdown.

The two powerful institutions said demand for financial support from struggling governments has risen to levels normally seen during crises.

"In the global economy, there are not many bright spots," said World Bank President Jim Yong Kim. "The weakening global economy threatens our progress toward ending extreme poverty by 2030."

The emerging economies of the G24 group said that things have not improved for them.

"We continue to face weaker global demand, tighter financial conditions, more volatile capital flows, and heightened security challenges. These headwinds could further weaken our growth outlook and contribution to global growth," the group said.

IMF Managing Director Christine Lagarde warned that the specter of Brexit -- Britain's exit from the European Union -- was already hurting economic activity in the runup to the June 23 referendum there on whether to stay or go.

She said the regional and world economy will be better off if Britain remains in the EU.

"It's been a long marriage between members of the European Union," she said. "It's really my personal hope that it doesn't break.

"Because keeping Europe together after what it has gone through over the last century, and what the risks are on the horizon.... is actually a huge asset which is vastly underrated in my view."
COMMENTS (1)
Comments are moderated and generally will be posted if they are on-topic and not abusive.
For more information, please see our Comments FAQ