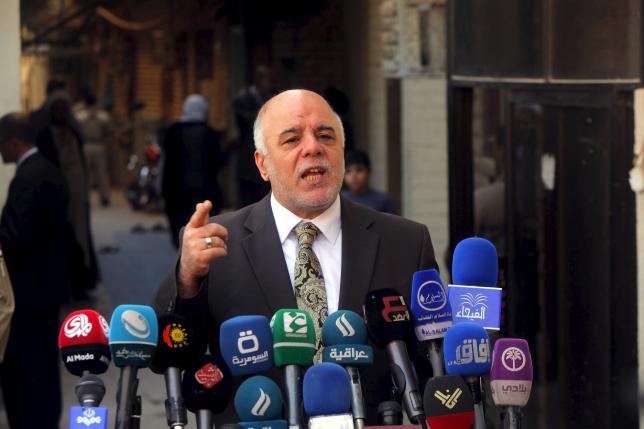 ---
Iraqi Prime Minister Haider al-Abadi has warned that a political crisis engulfing his country over anti-graft reforms could hamper the war against Islamic State militants.

The crisis escalated this week with the cancellation of two voting sessions in parliament over a planned cabinet reshuffle sought by Abadi as part of his anti-corruption drive.

Iraq forces cast ballots ahead of provincial polls

Tussles between lawmakers broke out on Wednesday, a day after the first attempted vote. After a second cancellation of the vote on Thursday dozens of lawmakers held a mock session where they removed the speaker.

"The conflict has crippled parliament ... and could obstruct the work of the government, impacting the heroic operations to free our cities and villages (from Islamic State)," Abadi said in a statement issued late on Thursday.

Iraq, a major OPEC exporter which sits on one of the world's largest oil reserves, ranks 161th out of 168 countries on Transparency International's Corruption Perceptions Index.

Corruption became a major issue after global oil prices collapsed two years ago, shrinking the state budget at a time when it needed additional income to wage war against Islamic State, the ultra-hardline Sunni group that controls swathes of northern and western Iraq, including the city of Mosul.

Iraq political dispute leads to gunfire at TV station

Abadi announced a government overhaul in February under pressure from the clergy of Iraq's Shia majority.

He initially proposed independent technocrats as candidates to try to free the ministries from the grip of a political class that built its wealth and influence on a patronage system put in place after the overthrow of Saddam Hussein in 2003.

Abadi then modified his list to include candidates nominated by the dominant political groups, prompting protests inside parliament by lawmakers who say it will again result in corruption.