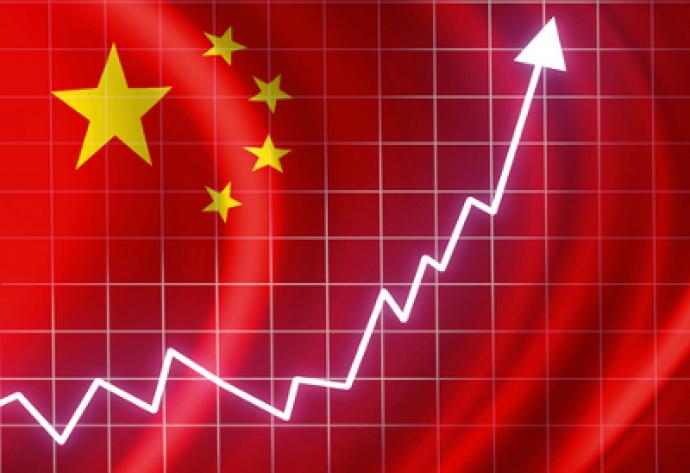 ---
SHANGHAI: China's bank lending posted a strong rebound in March, according to central bank figures released on Friday, boosting liquidity in the world's second largest economy.

New loans extended by banks jumped to 1.37 trillion yuan ($211 billion) in March, up sharply from 726.6 billion yuan in February, according to the People's Bank of China (PBoC), the country's central bank.

The latest figure beat a median forecast for 1.1 trillion yuan in a survey by Bloomberg News.

China's GDP: Economy grew 7% in 2015, says premier

Lending was lifted by the government's monetary loosening and a recovery in the property market.

Economic data for March has given signs of hope for stabilisation in the Chinese economy, which recorded its slowest growth in a quarter of a century in 2015.

China's gross domestic product (GDP) grew 6.7 percent in the first quarter of this year, the government said on Friday, meeting market expectations though still the slowest quarterly expansion in seven years.

China to provide Rs410m for Gwadar port feasibility study

The central bank has cut interest rates six times since late 2014 to boost lending and spur the economy.

In March, the central bank cut the proportion of funds lenders must set aside as reserves, in the latest attempt to tackle slowing growth.

During the same month, total social financing -- an alternative measure of credit in the real economy -- surged to 2.34 trillion yuan in March, up from 780.2 billion yuan in February, the central bank also said on Friday.

With the economy stabilising, some analysts have lowered their expectations for further monetary loosening.

"We can expect less aggressive monetary policy easing on the upbeat GDP," ANZ Banking Group said in a research note on Friday.

"Yet, the PBoC will still want to see a low interest rate environment in light of increasing cases of credit defaults. The PBoC will not be tightening," it added.