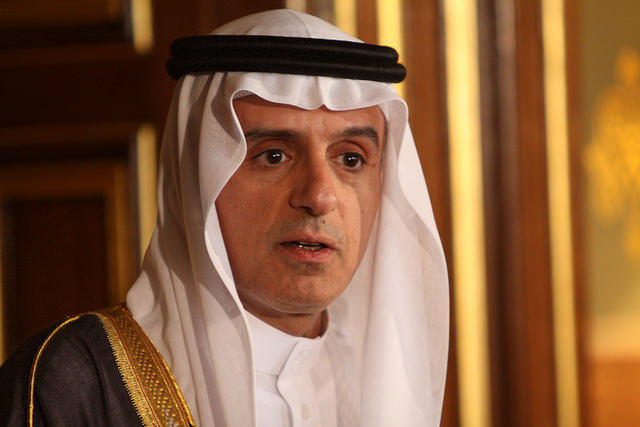 ---
KUALA LAMPUR: Saudi Foreign Minister Adel Al-Jubeir said that a $681 million deposit in Malaysian Prime Minister Najib Razak's bank account was a donation originating from Saudi Arabia, Malaysian state media reported on Friday.

Najib has been facing allegations of graft after reports claimed that the funds found in his personal bank account originated from troubled state fund 1Malaysia Development Berhad (1MDB).

Najib, however, has maintained that the funds were a donation and did not originate from 1MDB.

Saudi foreign minister meets PM, army chief

"We are aware of the donation and it is a genuine donation with nothing expected in return. We are also fully aware that the Attorney-General of Malaysia has thoroughly investigated the matter and found no wrongdoing," Al-Jubeir was quoted telling reporters by state news agency Bernama at a summit of the Organisation of Islamic Cooperation in Istanbul.

Billionaire Saudi Prince pledges to donate $32 bn for charity

"So, as far as we are concerned, the matter is closed," he added. Al-Jubeir was speaking to Malaysian reporters after a meeting with Najib on the sidelines of the summit. 1MDB, whose advisory board is chaired by Najib, is under investigation in at least five countries for alleged graft and mismanagement.

Last week, a Malaysian parliamentary inquiry slammed the board of 1MDB for being irresponsible and urged a probe into its former chief, but stopped short of implicating the prime minister.

In January, Malaysia's attorney-general cleared Najib of any wrongdoing or corruption in relation to the funds, saying that they were a gift from the Saudi royal family.