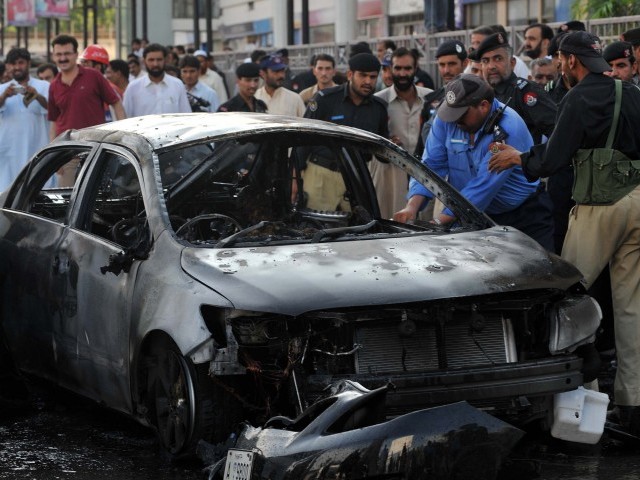 ---
LAHORE: Panelists at a discussion organised on Wednesday at the Lahore University of Management Sciences (LUMS) highlighted major limitations of counter-terrorism measures, legal problems in anti-terrorism legislation, social and moral implications of death penalty and regular use of torture.

The event was moderated by journalist Rashed Rehman. Social scientist Ayesha Siddiqa, Justice Project Pakistan (JPP) director Sarah Belal and lawyer Saroop Ijaz spoke on the occasion.  Ijaz highlighted problems with anti-terrorism legislation like the difference between the academic and the state-derived definitions of terrorism. He said no efforts had been made to date to reform anti-terror legislation.

Siddiqa questioned the use of death penalty under the Anti-Terrorism Act and its social and moral implications, especially with regard to law enforcement agencies such as police. "The police in the Punjab are cognisant of every single crime and criminal in the deepest corners of gali mohallas. Even with that amount of information there is no control over crime as police are not allowed to take any legitimate legal action," she said.

Belal presented an analysis on the increasing pattern of executions and how extra-judicial methods such as torture were regularly utilised in order to extract confessions from prisoners. "Of the 380 convicts hanged since December, 2014, only 39 had committed a terrorism offence or had links with terrorist organisations. This brings it to one in 10 out of all those executed," she said. Belal further elucidated on fundamental rights and due process challenges faced by lawyers in defending clients set to be executed.

"Terrorism has not come to Pakistan out of the blue. It's the cumulative result and the unintended consequence of policies implemented by our state institutions and evil civil reprieves in projecting themselves through proxies in the region, whether westward or eastward," Rehman said while concluding the organisation.

The discussion was attended by people from all walks of life including students, professionals and journalists. The initiative was taken by the JPP to reexamine and raise awareness about reforming the Anti-Terrorism Act and counterterrorism strategies. The JPP had earlier researched and released Torture on Death Row, a report in 2014, which brought to the fore statistics related to terrorism charges. The discussion was organised in collaboration with the LUMS Model United Nations Society.

Published in The Express Tribune, April 15th, 2016.