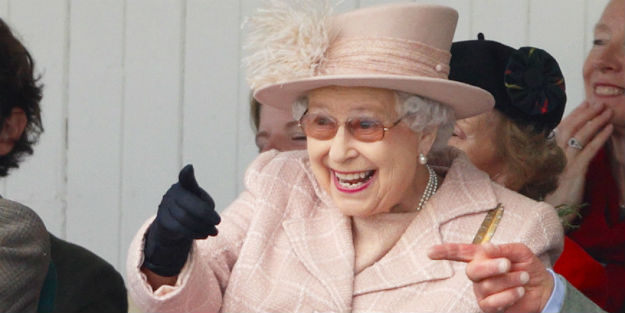 ---
ISLAMABAD:



Speakers at a seminar highlighted that residents of the Federally Administered Tribal Area (FATA) could still be arrested for criticising the Queen of England as draconian colonial laws were still in force in the region.




They called for either merging Fata with Khyber-Pakhtunkhwa (K-P), or making it a separate province, besides doing away with all draconian laws in place under Frontier Crimes Regulation (FCR).

Women are the last colony

They were speaking at a seminar titled "FATA Governance Reforms: Issues and Way Forward", organised by the Centre for Governance and Public Accountability at a local hotel here on Thursday.

The speakers said that people on both sides of the border will continue to suffer unless the Durand Line issue was resolved. Under the FCR, the speakers said, Fata residents could be arrested for criticizing the Queen of England.

Political Parties' Joint Action Committee on FATA Reforms head Ajmal Khan Wazir said that tribal legislators should be given full powers so that they could play their role in progress and development of the region. He also called for separating executive and judicial powers. "The political agent should not have all powers and the jirga system in Fata should be given more powers.

UNDP Country Director Marc-Andre Franche said that the UN was supporting reforms in Fata to improve quality of life of the citizens.

Senior journalist Hassan Khan said that Fata residents should be treated as humans and their sufferings will not dissipate unless the Durand Line issue was sorted out between Pakistan and Afghanistan.

"In the world, there are two places — Fata and Palestine — where you have the licence to bulldoze houses," Khan said. He said that the distorted history curriculum labela Pakhtuns as robbers and looters, while many journalists still support drones and military operation in Fata, even though they oppose air strikes on robbers in Rajanpur, apprehending that women and children could be victims of such attacks. "Are children and women in Fata not human beings?" he questioned.

Time to do away with FCR

Brig (retd) Said Nazir said that the people of Fata have sacrificed their lives for the country and they deserve rights as enjoyed by other Pakistanis.  "The K-P governor should not govern Fata. A separate authority should be put in place to govern the region," Nazir said adding that local bodies act should be implemented in Fata to empower locals and they must be given voting rights.

He urged the political leadership to take control of Fata where the army has restored peace.

MNA from FATA Shahji Gul said that Fata should have trade ties with Central Asia and Afghanistan to further mutual trust and spur business activities. He suggested that each agency of Fata should have industrial zones and the residents should have access to bank loans. He said that the future status of Fata should be decided by its people.

"Unless there is a change in the political and administrative system all amendments made thus far will have no long-term impact.  Ironically, both the prime minister and the president do nothing about Fata. We cannot move a bill about Fata in the National Assembly until the prime minister takes notice of it," Gull said.

K-P Governor Iqbal Zafar Jhagra claimed that the Fata people will soon hear good news regarding FCR reforms. He said that after rehabilitation, Fata residents will have more facilities. He said Fata governance reforms were essential and the people were excluded from development projects in the past.

ANP leader Bushra Gohar said that livelihood of tribal people had been destroyed and Fata is being treated like a colony. "There is no parliamentary committee against atrocities in Fata. Peoples' rights cannot be denied any more, and it's time to abolish the FCR," she said.

Human rights activist Barrister Zafarullah Khan said that "the government has even failed to set up a university in Fata, how we can talk of reforms, infrastructure and other issues.

Published in The Express Tribune, April 15th, 2016.
COMMENTS (2)
Comments are moderated and generally will be posted if they are on-topic and not abusive.
For more information, please see our Comments FAQ