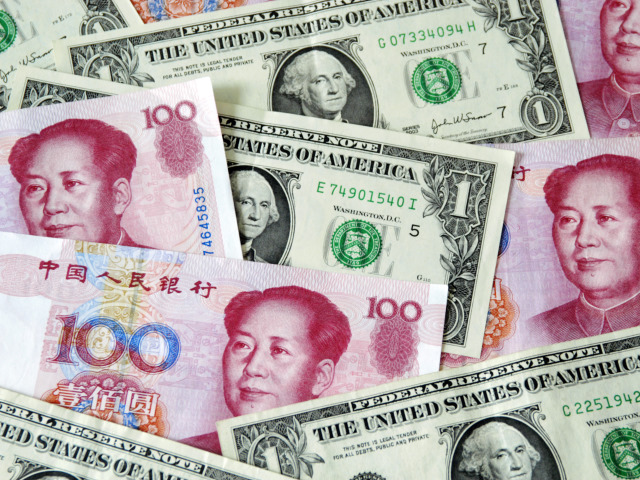 ---
SHANGHAI: China's central bank cut its exchange rate for the yuan currency against the US dollar by the largest amount in three months Thursday as the greenback strengthened on improved Chinese trade data.

The People's Bank of China (PBoC) set the yuan at 6.4891 to the dollar, down 0.46 percent from Wednesday's fix, according to the China Foreign Exchange Trade System, marking the biggest one-day drop since January.

Authorities only allow the yuan to rise or fall two percent on either side of the daily fix, to prevent volatility and maintain control over the currency.

Is rupee devaluation worth it?

A weaker yuan should make Chinese goods cheaper on world markets and repeated cuts in the rate last August and again in January raised fears Beijing was seeking to devalue the unit to give its exporters a competitive advantage. Officials have repeatedly said they have no intention of doing so.

The dollar rose after China released data Wednesday showing exports surged more than expected in March, the latest results suggesting a growth slowdown in the world's number-two economy could be easing.

Tommy Xie, a Singapore-based economist at Oversea-Chinese Banking, told Bloomberg News the lower fixing was "a reflection of the overnight dollar recovery", but added that the drop was not as big as expected and expected further weakening.

Let the rupee fall and bring down discount rate

Beijing has spent huge sums to support the currency and stem capital flight since rattling investors with the surprise devaluation in August, when it guided the normally stable unit down nearly five percent in a week.

The PBoC on Wednesday provided 285.5 billion yuan to 17 financial institutions through its medium-term lending facility to maintain liquidity in the banking system, it said in a statement on its verified microblog.

It also injected 40 billion yuan through its regular open market operations Thursday.

The onshore yuan was quoted at 6.4875 to $1.0 at 4:30 pm (0830 GMT), down 0.30 percent from the previous day's close.
COMMENTS
Comments are moderated and generally will be posted if they are on-topic and not abusive.
For more information, please see our Comments FAQ