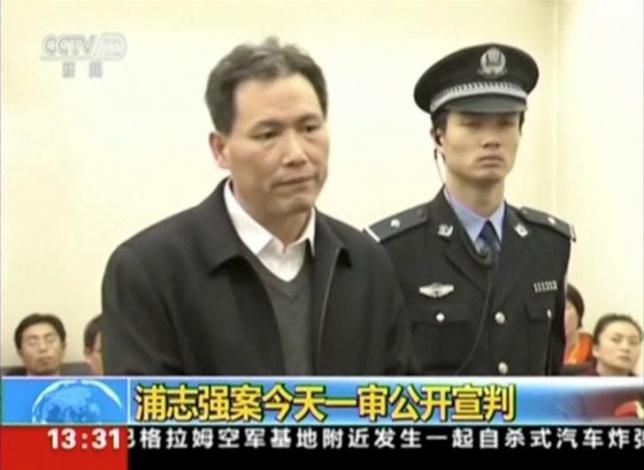 ---
Chinese legal authorities on Thursday formally disbarred a prominent rights lawyer who was handed a suspended sentence last year for writing Internet posts the government said incited ethnic hatred, ending his career.

Activists have said the three-year suspended sentence for Pu Zhiqiang would serve as a strong reminder to other rights lawyers that the Communist Party, currently engaged in a severe clampdown on dissent, would brook no challenge to its rule.

Scuffles as China rights lawyer put on trial

Pu has represented many well-known dissidents, including artist Ai Weiwei and activists of the "New Citizens' Movement", a group that has called on Chinese leaders to make their wealth public, and his case attracted wide concern in Western capitals.

Pu told Reuters he had received the formal notification from the Beijing City Judicial Bureau that his lawyer's license had been revoked. He declined further comment, saying he was not supposed to accept interviews.

Calls to the judicial bureau seeking comment went unanswered.

Fellow rights lawyer and friend Shang Baojun told Reuters the disbarment had been expected since Pu's conviction in December, because a person found guilty of a criminal offense is not allowed to practice law.

China says senior Uighur official killed during raid in unruly Xinjiang

"Unless one day his conviction is overturned, then he'll never be allowed to practice law again. It's really the end of his career," Shang said.

The charges against Pu were based on seven microblog posts that he had published online, criticizing the government's ethnic policy in the troubled western region of Xinjiang and several officials, according to his lawyers.

The news of the disbarment comes as the U.S. State Department criticized Beijing's "severe" crackdown against lawyers and law firms handling cases that authorities consider politically sensitive.

China says US human rights report biased

China has always strongly denied accusations of human rights abuses, saying people like Pu are punished because they break the law and that nobody in China is above the law.

China has also criticized the United States for ignored its own human rights problems, such as racism and police brutality.
COMMENTS
Comments are moderated and generally will be posted if they are on-topic and not abusive.
For more information, please see our Comments FAQ